BMZ IN THE MEDIA
The BMZ Group enjoys a high media presence and is regularly represented in national as well as international formats. In our news section you will find the latest company news, press releases and informative video contributions. Stay up to date with the BMZ Newsletter, which reports monthly on industry events!
PRESS CONTACT
Christiane Landgraf
Zeche Gustav 1
63791 Karlstein am Main
Would you like to receive the latest press releases from BMZ Germany GmbH? Then simply send us your contact details by e-mail to christiane.landgraf@bmz-group.com. We are happy to include you in our distribution list.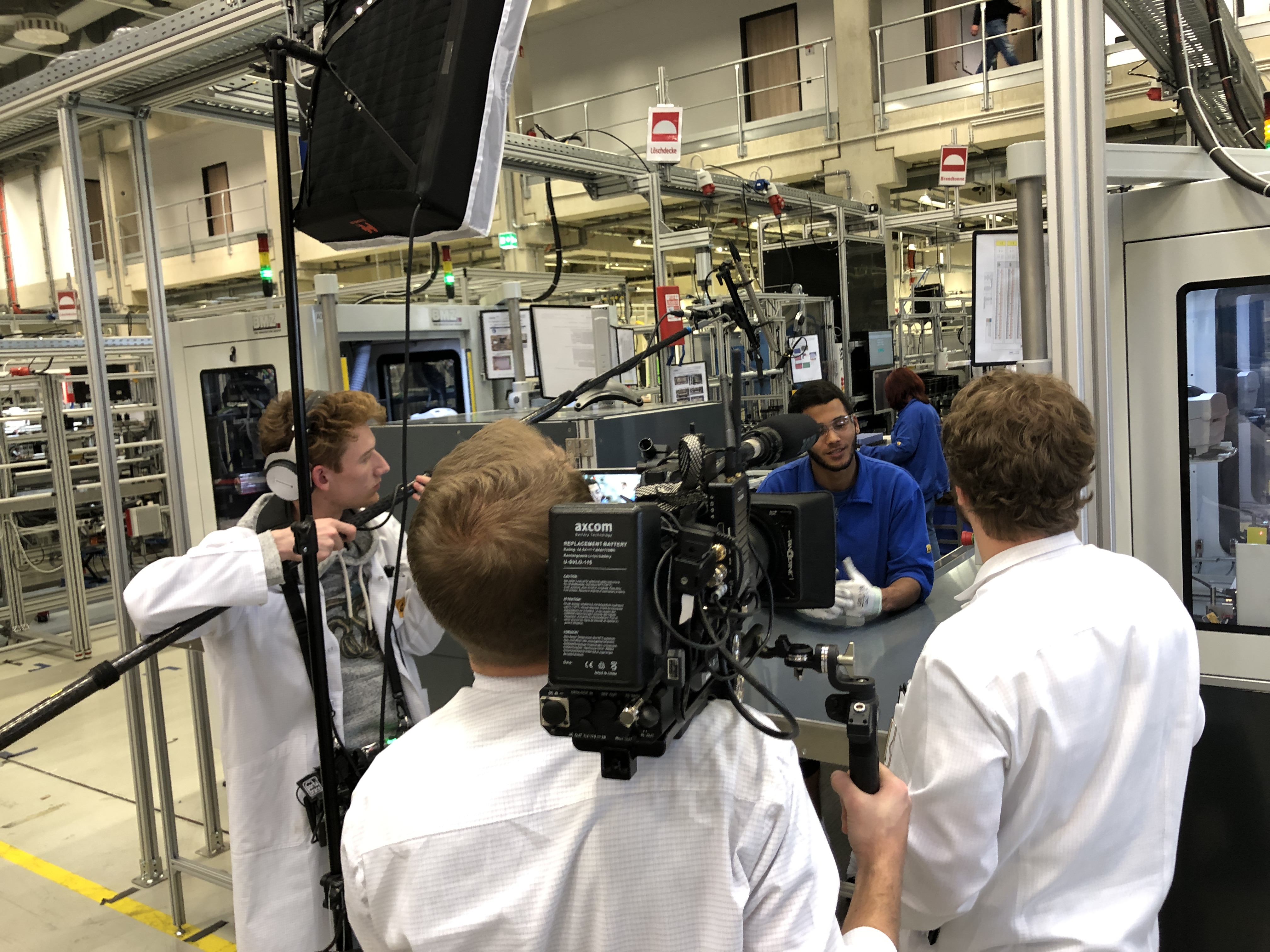 THE LATEST PRESS RELEASES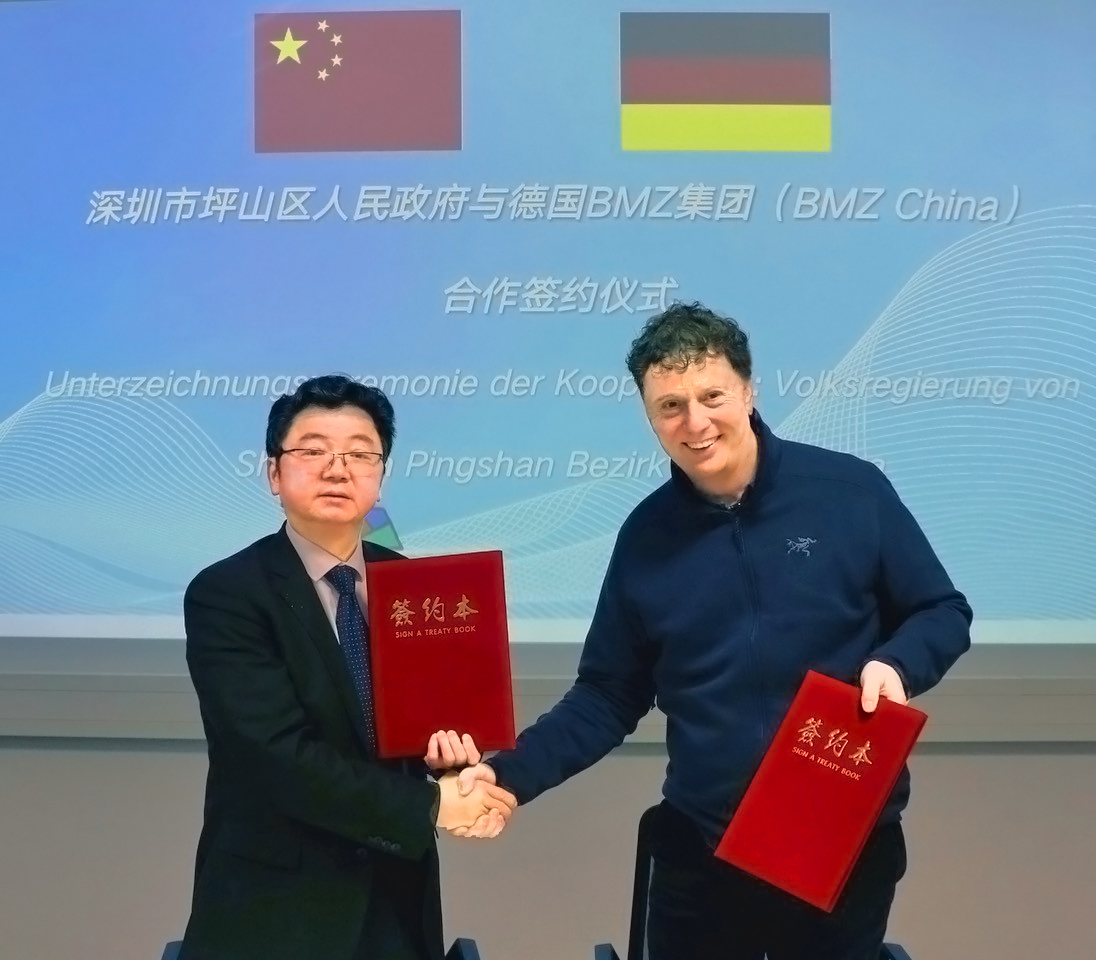 CHINESE GOVERNMENT COOPERATES WITH BMZ TO REDUCE CO2 EMISSIONS
Karlstein am Main, Germany, March 15th, 2023 – BMZ Group, a global specialist in lithium-ion batteries, is pleased to announce that a delegation from the Chinese District Pingshan's (Shenzhen) government visited the BMZ Headquarters in Germany to sign a Memorandum of Understanding (MOU) to intense collaboration with BMZ China.
Based on this official agreement Pingshan's Government plans to grant BMZ China Ltd. access to extensive governmental support programs. The MOU was signed by Yuan Huyong, Standing Deputy District Mayor Standing Member, CPC Shenzhen Pingshan District Committee and Sven Bauer, Founder and CEO of BMZ Group.
BMZ GROUP ACQUIRES MAINHAUSEN-BASED ELECTRONICS MANUFACTURER VISATRONIC
Karlstein am Main, Germany, March 3rd, 2023 – BMZ Group, a global specialist in lithium-ion batteries, is pleased to announce the acquisition of VISATRONIC GmbH in the form of a strategic investment. The manufacturer of electronic flat modules, located in Mainhausen, Germany, has been a supplier to BMZ Group for many years.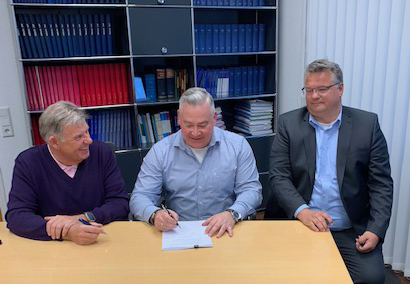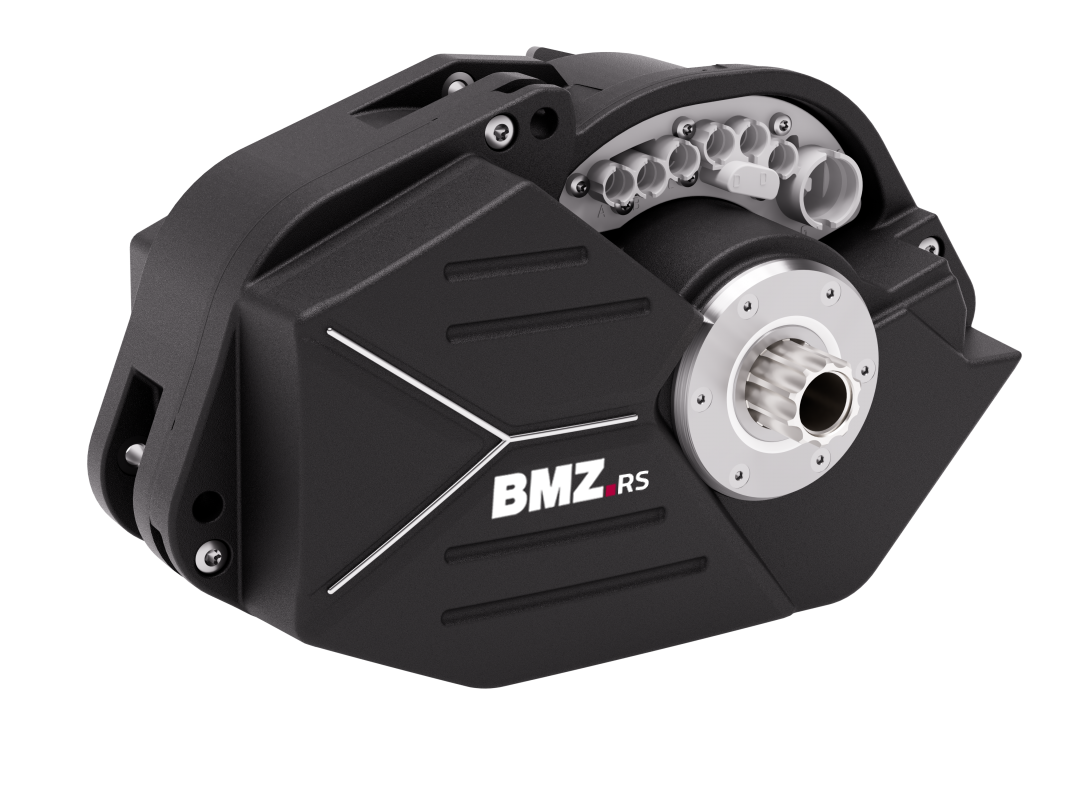 BMZ IS NEW NOX ENGINE SUPPLIER
Karlstein am Main, Germany, February 14th, 2023 – BMZ Group, a globally recognized specialist in lithium-ion batteries, announces to be pleased becoming NOX CYCLES AUSTRIA GmbH's motor supplier.
BMZ has already been the supplier of choice for e-bike batteries for the powerful e-mountain bikes from NOX CYCLES for several years. With immediate effect, BMZ will also be the supplier of the BMZ RS motor with 112 Nm and 48 volts, which has already been installed identically as the "Sachs RS" motor by NOX CYCLES for 3 years. The BMZ RS motor is considered being one of the most powerful motors on the global e-bike market.
BMZ AND AMADA WELD TECH SIGN 11 MILLION € DEAL
MAJOR INVESTMENT TO SERVE GROWING ENERGY STORAGE MARKET
Karlstein am Main, Germany, January 26th, 2023 – BMZ Group, a global specialist in lithium-ion battery manufacturing, and AMADA WELD TECH innovator in creative joining and metal processing solutions, are pleased to announce their latest deal. BMZ signed an agreement to invest 11 million euros in acquiring welding systems for their battery production. This major investment in BMZ's German production capacity is dedicated to serve growing demand in the booming energy storage solutions market.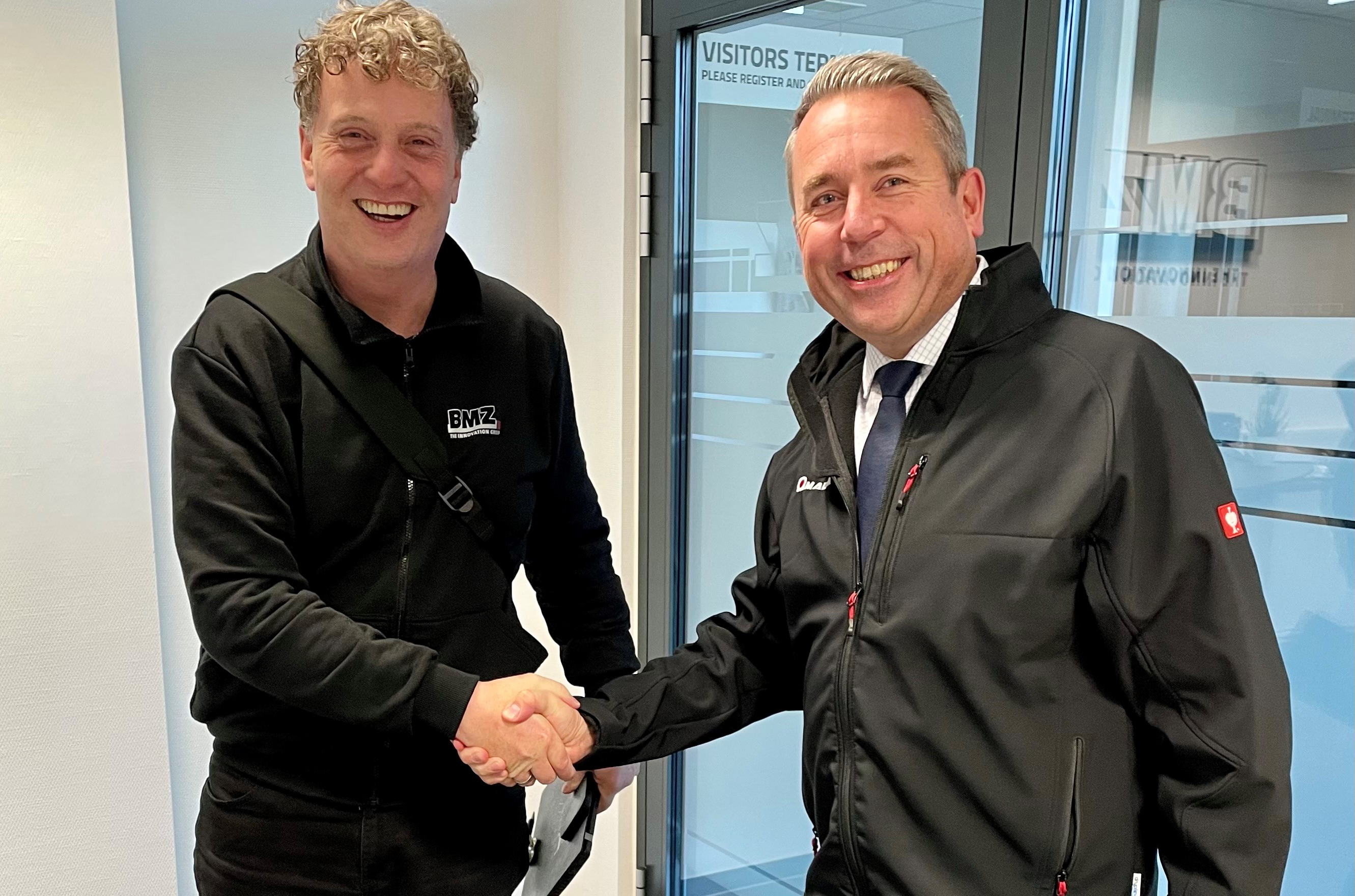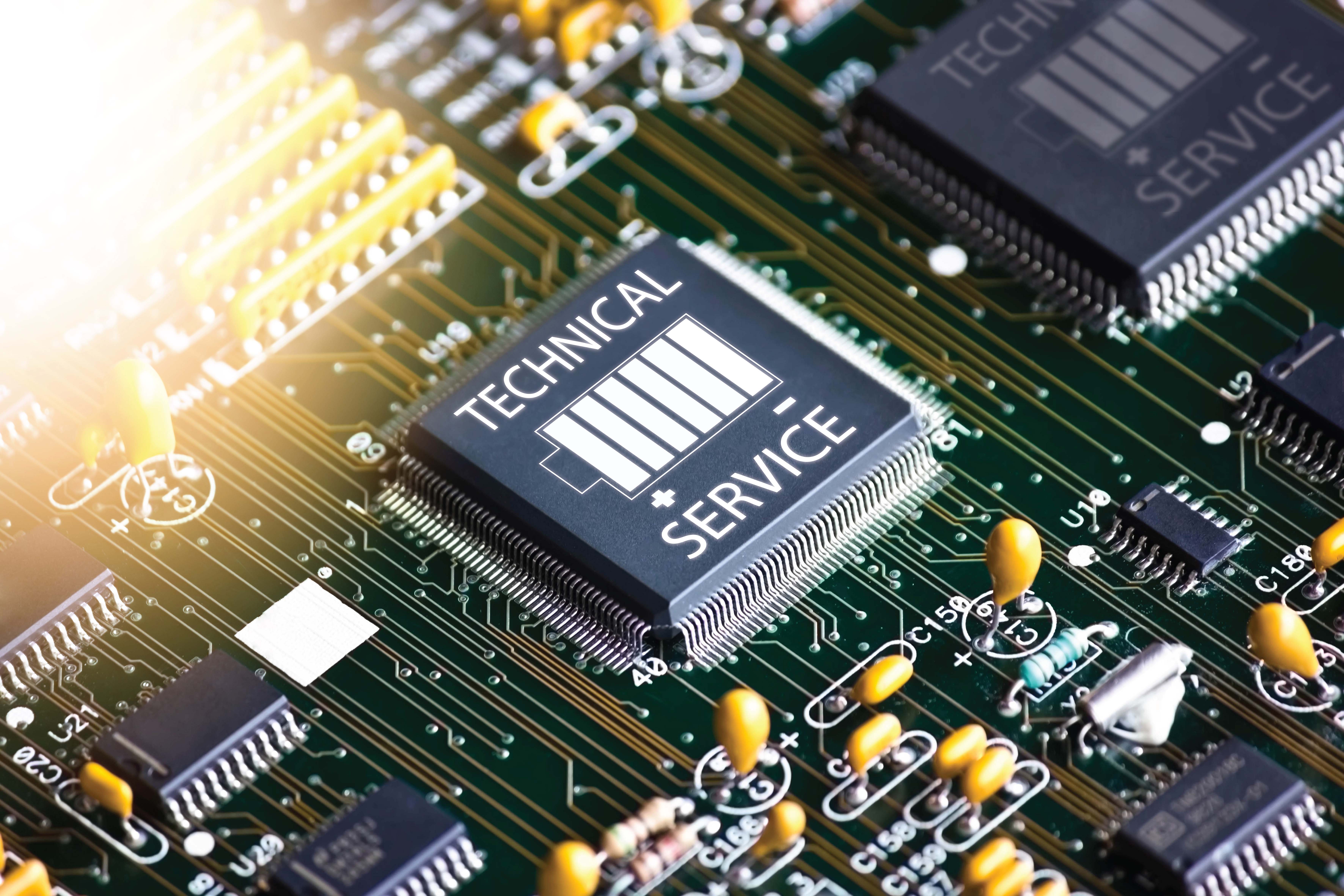 BMZ OPTIMIZES SERVICE LEAD TIMES FOR ENERGY STORAGE SYSTEMS
Karlstein am Main, Germany, January 9th, 2023 – BMZ Group, a globally recognized specialist in lithium-ion battery manufacturing, is pleased to announce an optimization of its service lead times for Energy Storage Systems.
Just in time for the start of the new business year, the battery pioneer from the Bavarian Lower Main announces a unique service: 24-hour availability and on-site repair within 48 hours or replacement of the device (with on-site technical installation support if required).
"Energy is expensive!" says Sven Bauer, CEO & Founder of BMZ Group. "We are responding to the customer and his needs."
KEVIN HYTREK BECOMES NEW COO OF BMZ GERMANY GMBH
Karlstein am Main, Germany, December 09th, 2022, – Effective January 01st, 2023, Kevin Hytrek, who joined the company in December 2022, will assume the role of Chief Operating Officer at the German Headquarters of BMZ Group, a global specialist in lithium-ion batteries.
As Chief Operating Officer of BMZ Germany GmbH, Kevin Hytrek will become plant manager at the headquarters of the globally recognized pioneer in lithium-ion battery technology and will thus be responsible for the fate of production and logistics. He takes over this role from Dr. Andreas Bacher, who will leave the company at the end of the year after several years of excellent cooperation.
Kevin Hytrek's CV includes several positions in plant/production management, for example at StreetScooter and Akasol. He thus has in-depth industry experience in the electric car and high-voltage battery segment as well as profound expertise in his field of responsibility as plant manager.
Sven Bauer, CEO & Founder of BMZ Group comments: "We are very pleased to have Kevin Hytrek join us and look forward to a promising future together in our growing market."
Kevin Hytrek adds, "I feel at home in electrification and am very much looking forward to the new challenge at the industry's pioneer."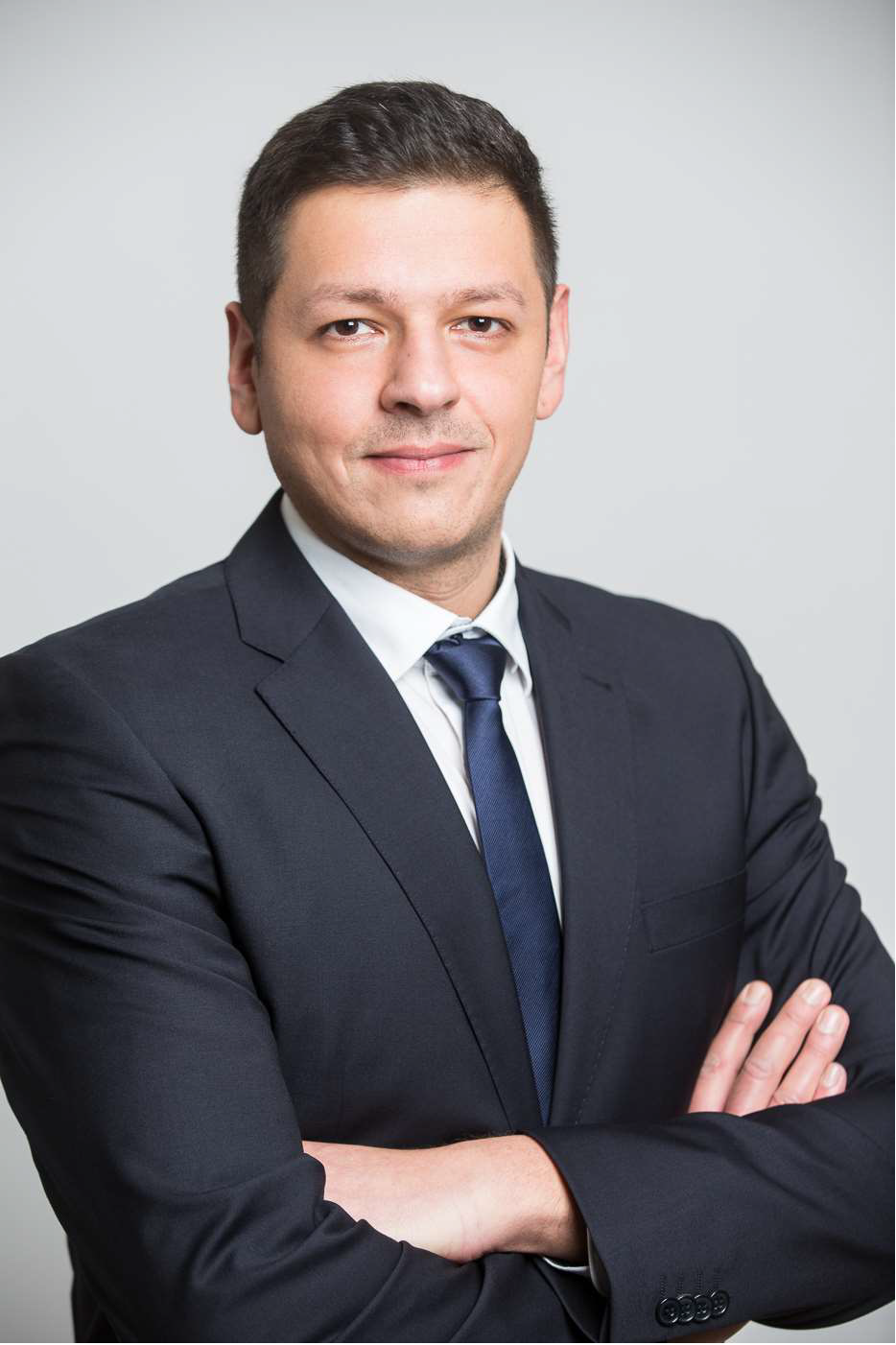 BMZ CLAIMS RISING NUMBERS IN UK MARKET
BMZ Enlarges German Lithium-Ion Battery Production

Karlstein am Main, Germany, November 25th, 2022 – BMZ Group, a global specialist in lithium-ion battery manufacturing, is pleased to announce a significant rise in their UK business. In order to fullfill the rising demand, production capacities at the German Headquarters in Karlstein am Main has been enlarged.
At its German headquarters BMZ currently starts the production of 48 Volt (approx. 4.5 kWh) batteries dedicated to an UK e-mobility customer. A long-term agreement has enabled investment into the new automated production line with a manufacturing capacity of 1,000 battery packs per month to secure customer demands.
BMZ TO INVEST IN SCHÜTZ
Karlstein am Main, Germany, September 15, 2022 – BMZ Group is pleased to announce that it intends to acquire a stake in Schütz Kunststofftechnik GmbH in Großwallstadt, Germany, acting as a strategic investor.
BMZ Group and Schütz Kunststofftechnik GmbH signed a mutual letter of intent in September 2022, in which both sides outlined in more detail the conditions for a future close cooperation between the two companies. BMZ will support its supplier for battery cell holders in the form of a strategic investment. In addition, Schütz Kunststofftechnik GmbH will benefit from the large network of the BMZ Group and will be able to utilize many synergies, especially in the area of sales. BMZ is thus tying one of its most important plastics suppliers more closely to itself and opening up additional growth potential for both companies.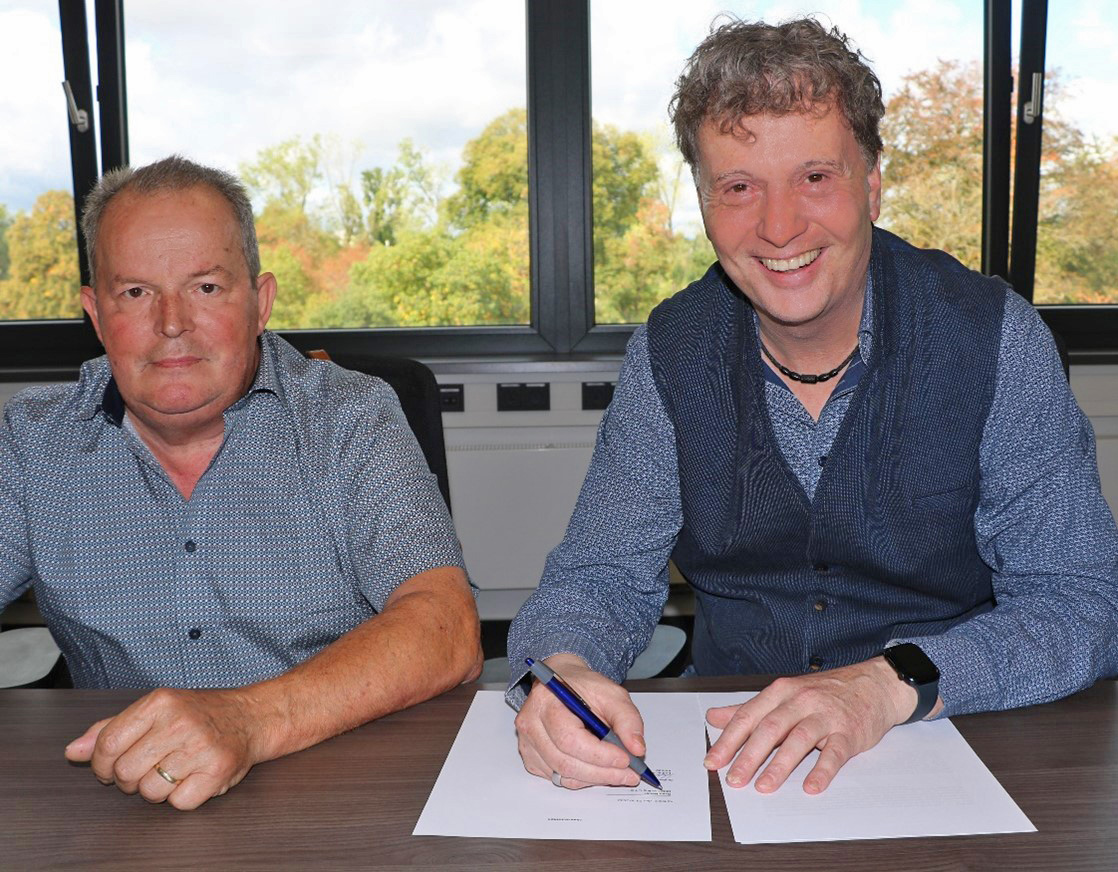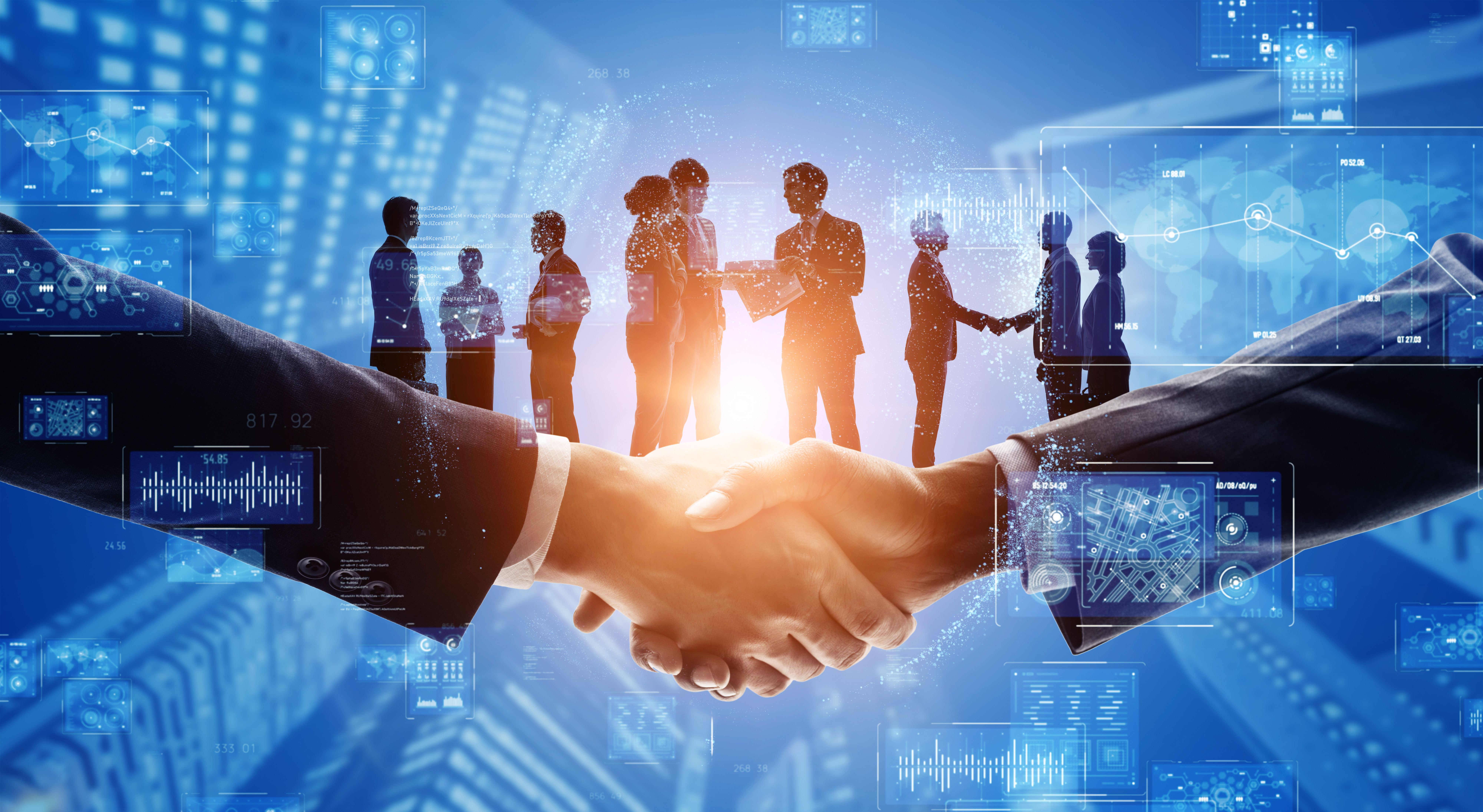 STRATEGIC INVESTOR SKion SHARES IN BMZ GROUP
Karlstein am Main, Germany, July 28, 2022 – BMZ Group is pleased to announce that the strategic investment company SKion has acquired a 20% stake in BMZ Group. The focus for both companies is the strategic development of BMZ Group, which defines itself as THE GREEN ENERGY SYSTEM provider. With its lithium-ion system solutions, the BMZ Group develops and manufactures an important part of the infrastructure for the energy and transport turnaround in the areas of home and industrial storage/green energy as well as e-mobility and drive systems, among others.
SKion GmbH brings expertise, attitude, capital and networks to its partner companies in order to shape strategic issues and significantly increase corporate values in the long term.
When selecting its investment projects, SKion places particular emphasis on sustainability and assuming social responsibility in the design of product portfolio and business models. BMZ is pleased to win SKion as an investor and thus to further expand its positioning in the field of important future topics around the braking of climate change via energy and transport transition.
BMZ GROUP PARTNERS WITH CALB
Karlstein am Main, Germany, July 18, 2022 – BMZ Group and CALB have signed a strategic cooperation agreement to develop and produce batteries for the EMEA, Americas and APAC market. Manufactured innovative lithium-ion based batteries will be used in wide range of EV's: electric buses, electric trucks, agricultural vehicles, construction vehicles and other LCEVs.
Both parties will jointly explore global market using their own advantageous resources, providing products relying on CALB NMC battery cells, the next generation technology One-Stop Batteries, and Solid-State Batteries from 2025+.
With its R&D and manufacturing know-how, CALB becomes a strategic partner for BMZ to maintain its role as a leader in commercial vehicle market and beyond.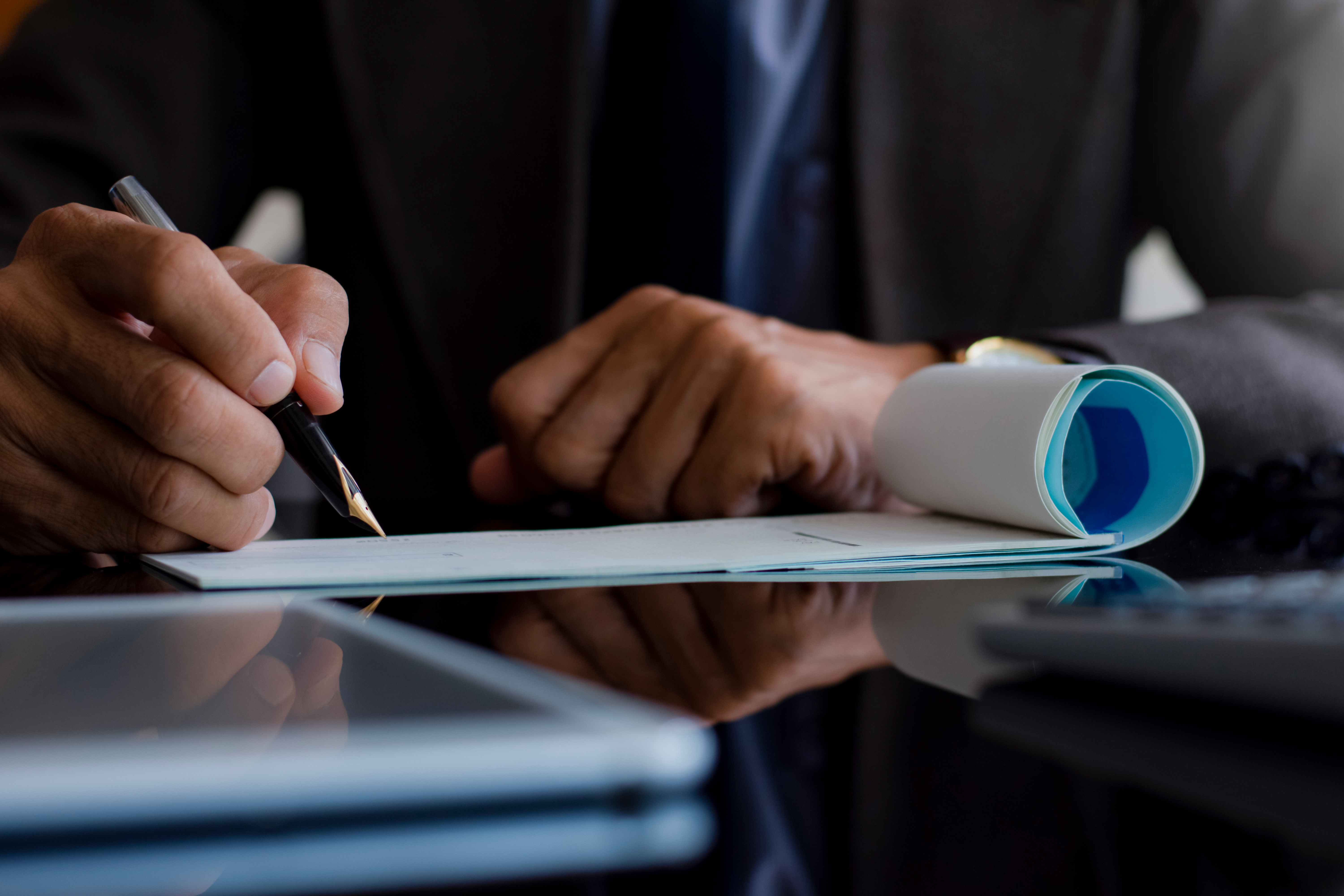 BMZ BECOMES OFFICIAL SERVICE PARTNER FOR PANASONIC CYCLE TECHNOLOGY'S E-BIKE SYSTEMS
Karlstein am Main, Germany, July 07th, 2022 – BMZ is pleased to announce that, effective with start of summer 2022, the company becomes an official service partner for Panasonic Cycle Technology's drive systems. This service agreement is valid for the complete European market including Norway, Switzerland and United Kingdom.
This contract makes BMZ a service point for e-bike dealers when it comes to Panasonic Cycle Technology's drive systems sold in the past (from the GX series, except FIT system and some other customized products) or future. BMZ services include warranty claims handling as well as fulfilling service demand going beyond the same.
BMZ EXHIBITS AT BATTERY EXPERTS FORUM AND PROVIDES KEYNOTE SPEAKER
Karlstein am Main, Germany, June 24, 2022 – BMZ Germany GmbH is pleased to announce its participation as an exhibitor at the Battery Experts Forum from July 12 - 14, 2022 in Frankfurt. In addition, CEO & Founder Sven Bauer will act as one of the four keynote speakers.
BMZ Germany GmbH will present the future of battery technology for diverse industries and applications at booth C408. BMZ Germany GmbH will present the future of battery technology for diverse industries and applications at booth C408.
Sven Bauer, CEO and Founder of BMZ Group is pleased to kick off the second day of the conference on July 13, 2022, starting at 9 a.m. granting in-depth insights towards the industry's "World Market" situation.
Furthermore, the BMZ E-Bike Store will provide test rides in the outdoor Mobility Action Area.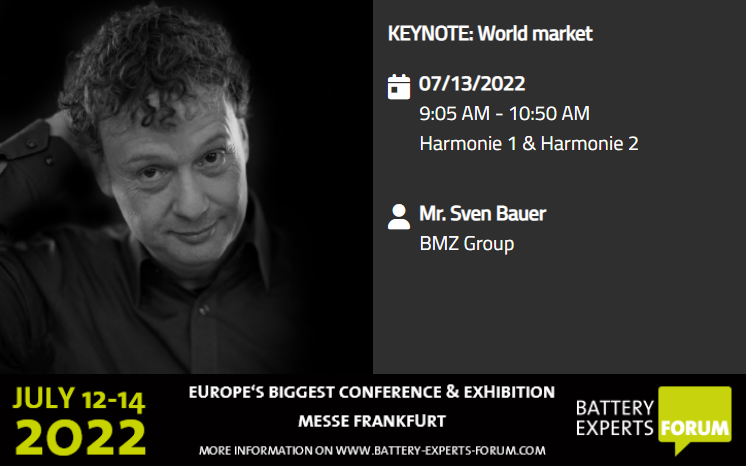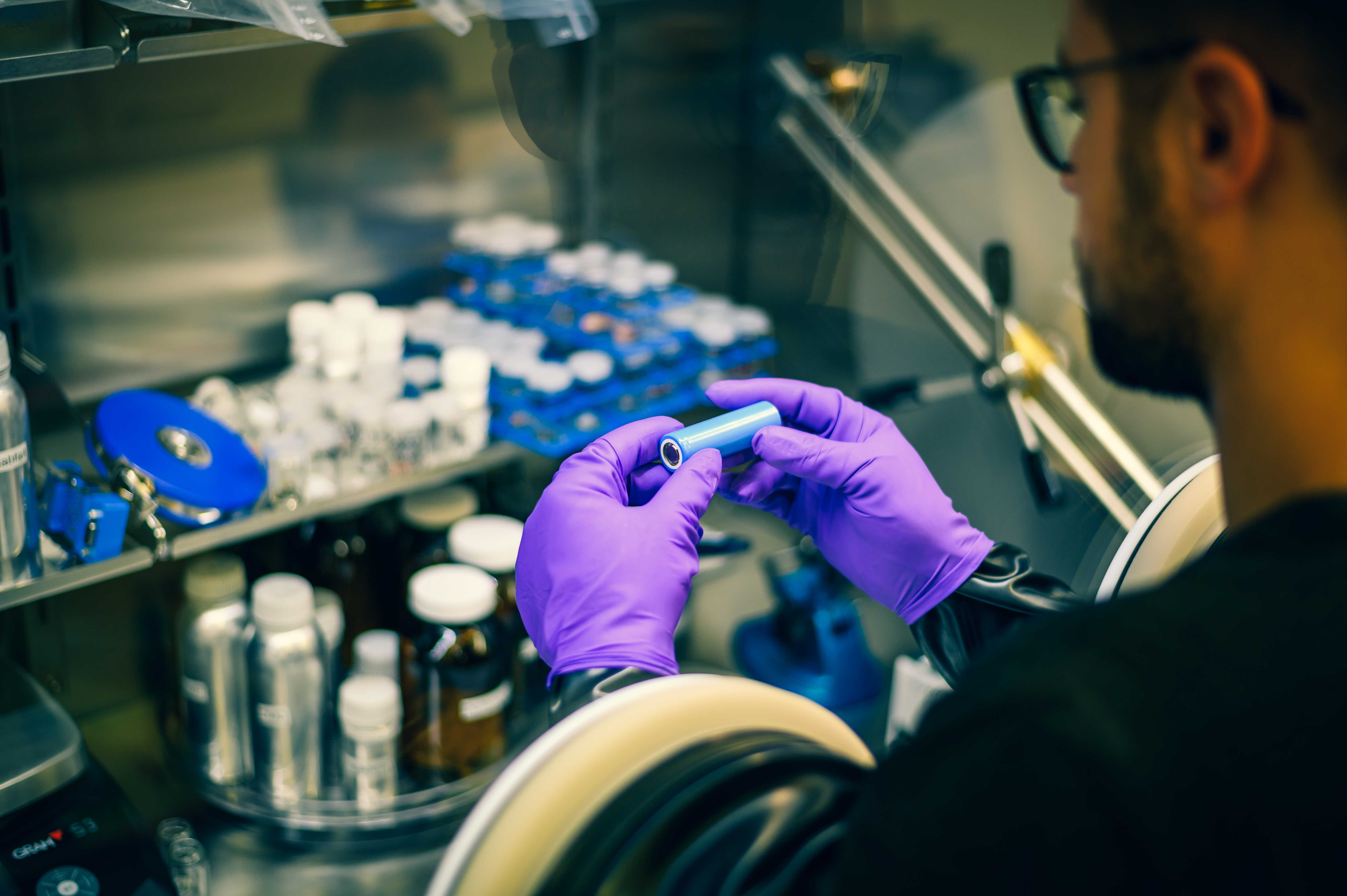 BMZ AND BATEMO CONCLUDE COOPERATION AGREEMENT
Karlstein am Main, Germany, February 24, 2022 – BMZ Group, as a global specialist in lithium-ion battery manufacturing, and Batemo GmbH, the battery cell analysis specialist from Karlsruhe, Germany, are pleased to announce their cooperation, effective immediately.
As Europe's largest developer and manufacturer of accumulators for various industries and applications, BMZ installs more than 300 million round cells annually. Thus, the company has been working for a long time with the tools of the battery cell analysis specialist Batemo, which was founded in 2017. In a next step of the collaboration, the two companies are now entering into a cooperation.
NEW TERRAE BRAND ENTERS LITHIUM-ION MARKET
Karlstein am Main, Germany, February 14, 2022 – The BMZ Group proudly introduces TerraE as a global brand offering highest quality lithium-ion-cells worldwide. TerraE's Executive Managers, Engineers and Technicians define specifications for battery cells, which are manufactured accordingly on existing lines by tier-one suppliers in Asia under the brand TerraE. Highest quality TerraE cells are produced using advanced materials. TerraE's state-of-the-art production lines are best in class including advanced process control.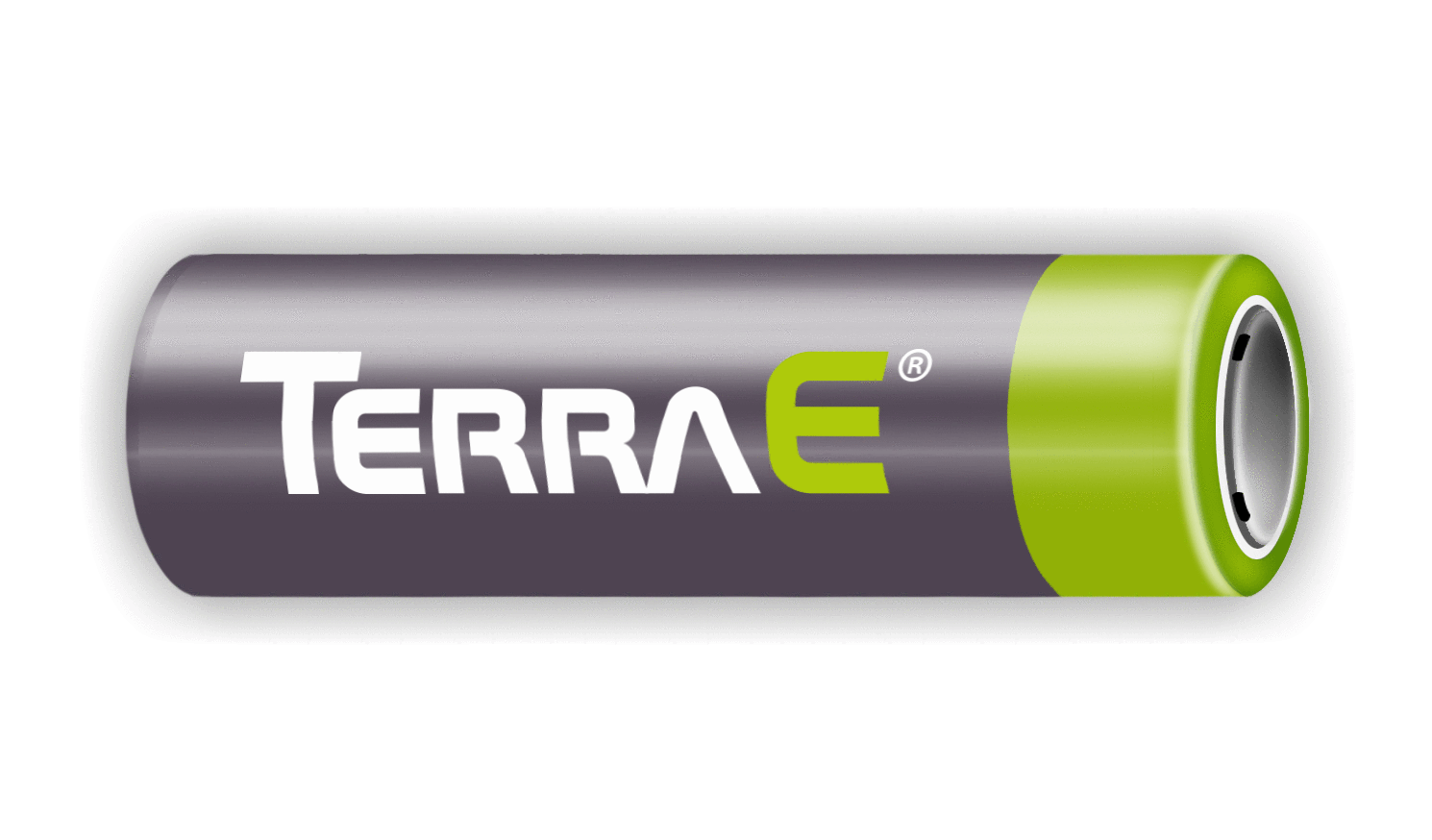 GO-LIVE OF THE BMZ ONLINE STORE FOR TOP-CLASS E-BIKES
Karlstein am Main, Germany, January 20th, 2022 – BMZ Group, as a global specialist in lithium-ion battery manufacturing, is pleased to announce the go-live of its online store for e-bikes and e-bike accessories (https://shop.bmz-group.com/en) today, January 20th, 2022.
Starting today, January 20th, 2022, anyone can purchase e-bikes directly from the BMZ online shop at https://shop.bmz-group.com/en. The store carries e-bikes in which the latest and best components from BMZ have been installed. These include, for example, the currently most powerful e-bike motor "BMZ RS" with its 112 Nm of torque as well as the powerful intube battery "BMZ V8" and the revolutionary "BMZ V10". At the beginning, mainly electric bikes from NOX Cycles will be offered here. NORCO e-bikes will be added at the start of the 2022 season. In addition, an expansion of the product range to include cargo e-bikes is already being planned.
BMZ EXTENDS WARRANTY SERVICES IN B2B E-BIKE BUSINESS
BMZ Group is pleased to announce the extension of its warranty services in the B2B e-bike business segment, effective from December 2021. In the future, BMZ will provide e-bike dealers with a 24-month warranty on all e-bike products purchased from BMZ.
With the warranty extension for e-bike products to 24 months, which comes into effect for purchases as from December 1st, 2021, BMZ offers e-bike dealers an additional service. This goes significantly beyond the 12-month warranty, which is assured to all B2B segments by BMZ's GTC. The 24-month warranty includes not only the batteries and motors produced in-house, but also purchased products such as cables, displays and third-party motors. This warranty extension is valid until revoked.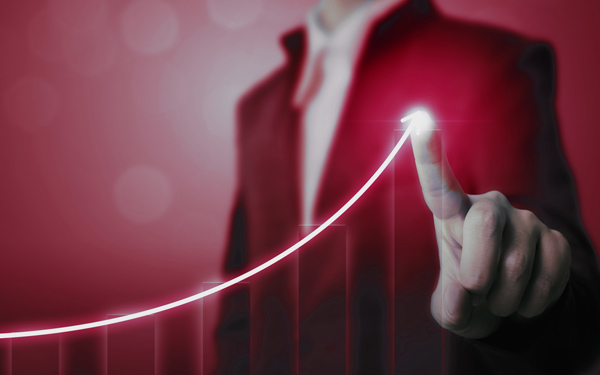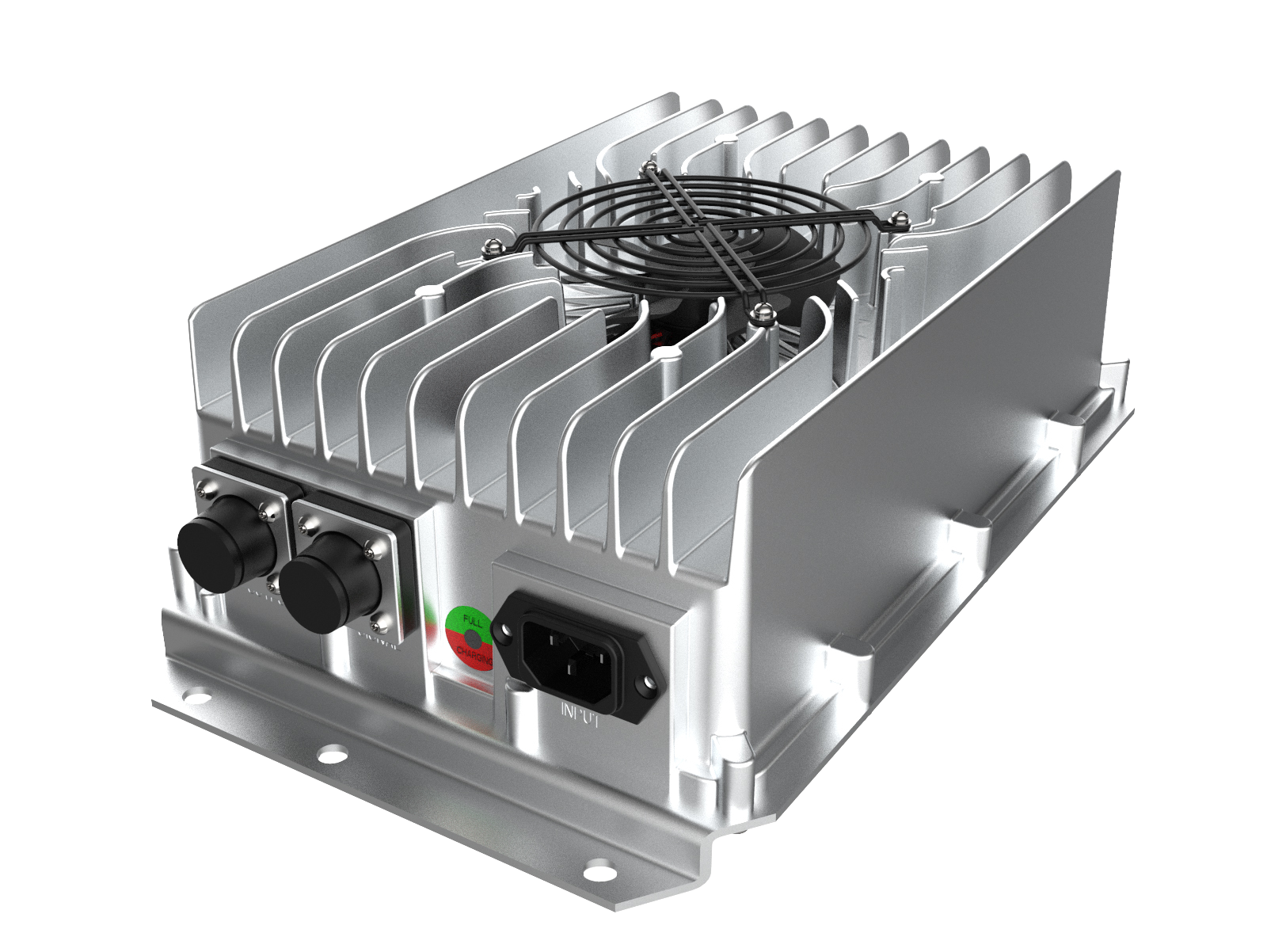 BMZ EXPANDS PORTFOLIO WITH ON-BOARD CHARGERS
BMZ Group, known as a global leader in lithium-ion battery manufacturing, is pleased to announce the addition of on-board chargers for the e-mobility industry to its portfolio.
BMZ ASSUMES KEY ROLE IN SHAPING MODERN-SUSTAINABLE SHORT-DISTANCE MOBILITY
BMZ Group, as a global specialist in lithium-ion battery manufacturing, and the Swiss company Micro Mobility Systems are pleased to announce their cooperation in the production of the Microlino light electric vehicle.
BMZ designed and developed the lithium-ion battery integrated into Microlino's underbody and is the exclusive partner for series production, starting Fall, 2021. Microlino can be reserved online and will be delivered in Switzerland from this year and in Germany from 2022.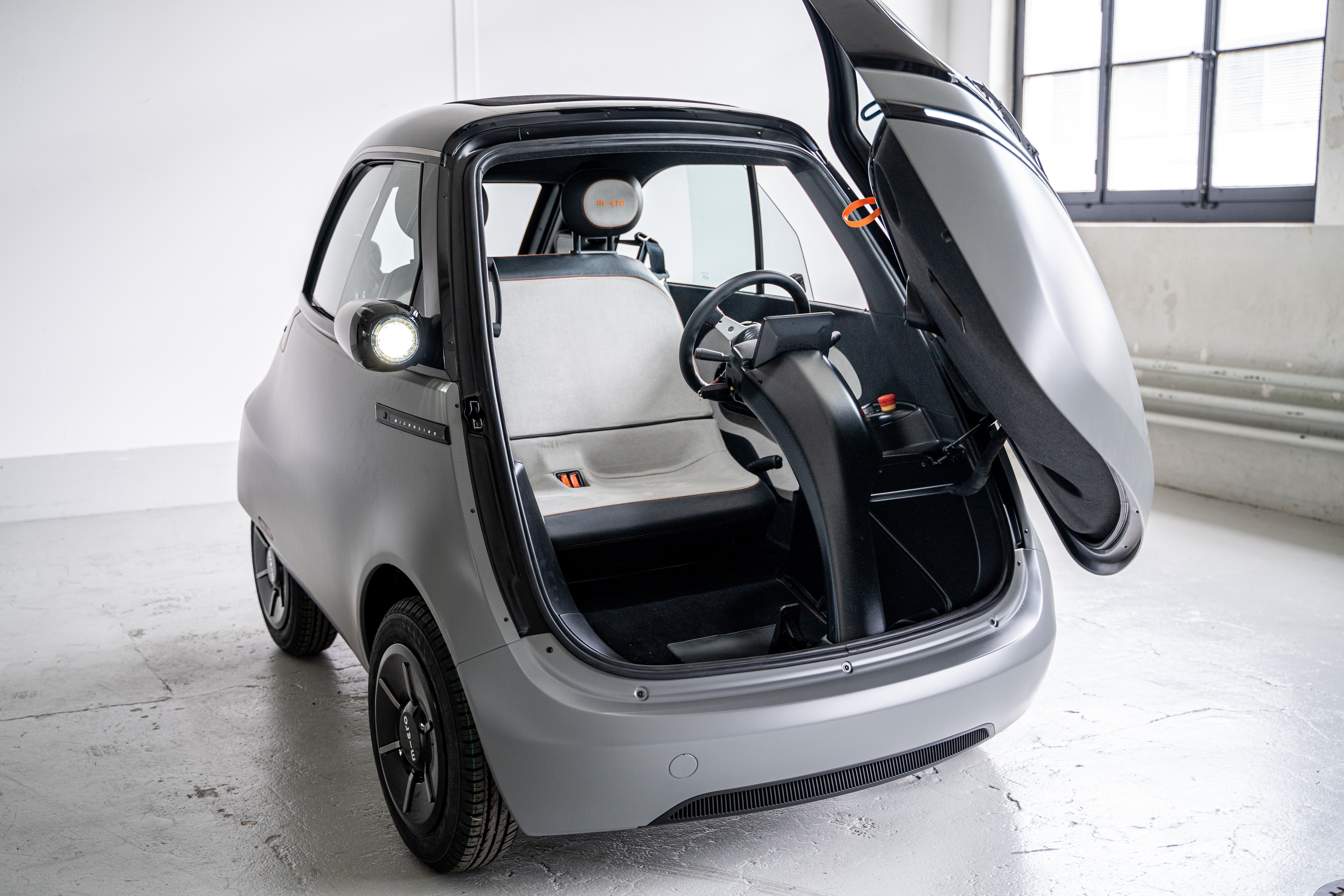 BMZ AND PANASONIC CYCLE TECHNOLOGY SIGN COOPERATION AGREEMENT FOR E-BIKE DRIVE SYSTEMS IN THE EUROPEAN MARKET
The BMZ Group, as a global innovator in the battery industry and an open system provider in the e-bike market, and Panasonic Cycle Technology with a profound expertise in the e-bike market will join forces in the future in the European market. Panasonic Cycle Technology developed their first e-powered bike as early as 1979, launched current pedelec type of e-bike on the market in Japan in 1996 and has since been able to gain high market shares, especially in Japan, thanks to its high-performance e-bike components.
BMZ HIGH-VOLTAGE ENERGY STORAGE SYSTEM HYPERION NOW COMPATIBLE WITH KOSTAL INVERTERS
BMZ Germany GmbH and KOSTAL Solar Electric GmbH are excited to announce that within a long-term cooperation BMZ's high-voltage energy storage system HYPERION is now compatible with KOSTAL's inverters PLENTICORE plus and PLENTICORE BI.
Through an intensive collaboration of BMZ's and KOSTAL's R&D Teams compatibility of BMZ's lithium-ion high-voltage energy storage system HYPERION and KOSTAL's PLENTICORE inverter series was achieved.
Sven Bauer, BMZ Group's CEO and Founder comments: "This cooperation demonstrates the efficiency of Made in Germany. (...)"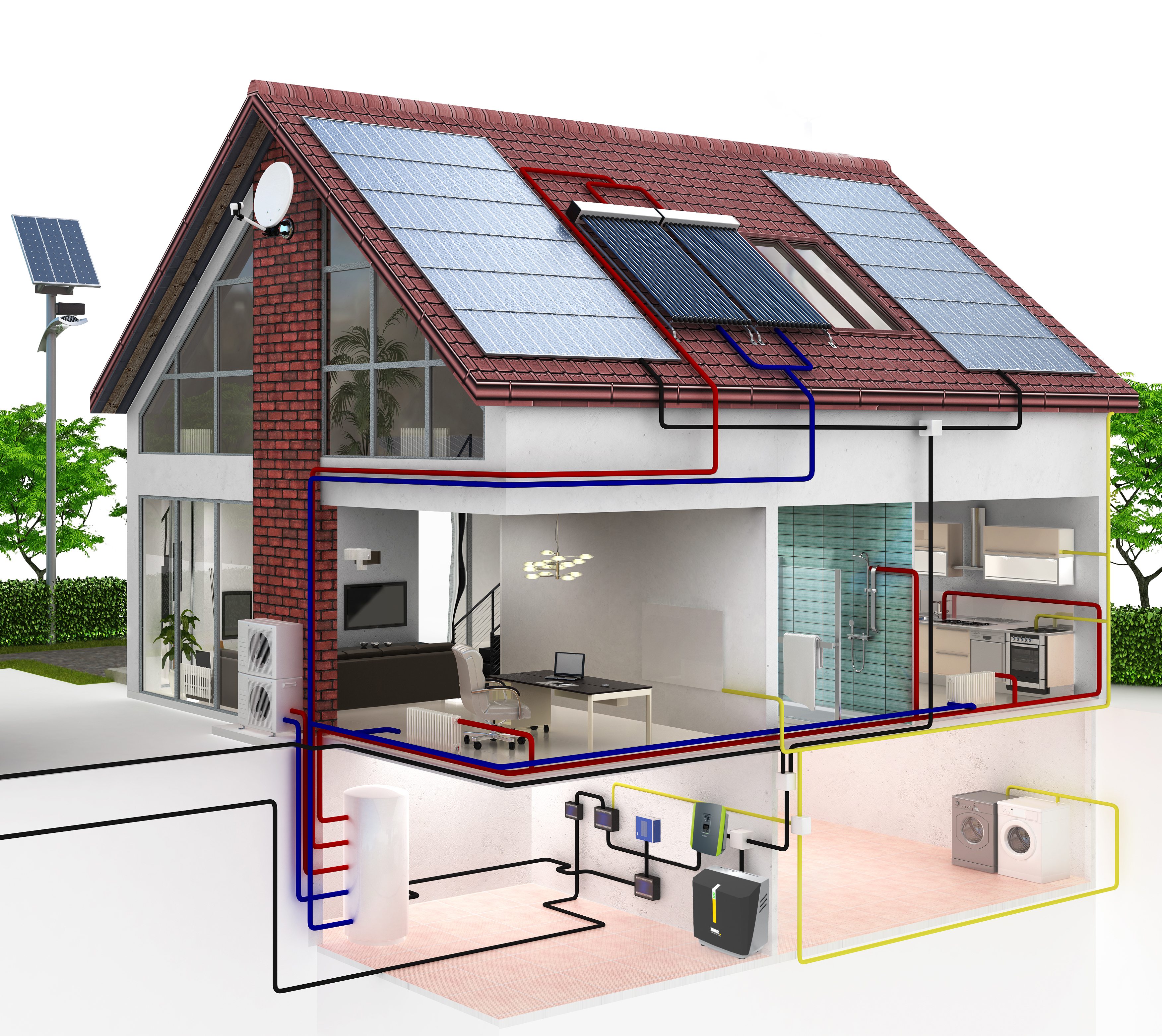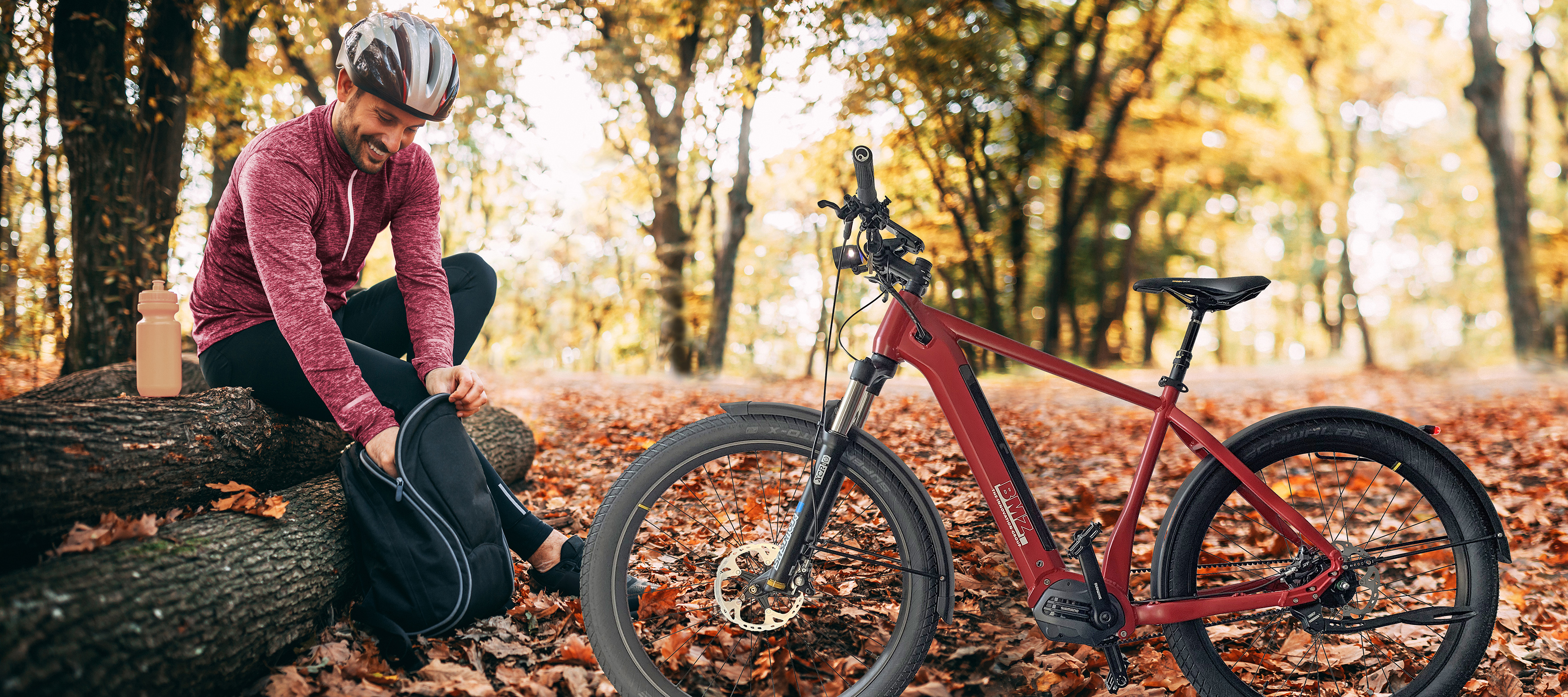 V10 48V 820WH- INTUBE BATTERY - THE SUCCESS STORY OF BMZ'S COMPACT BATTERY SYSTEM IS CONTINUED
In 2019, the BMZ Group launched the first V10 Intube battery and was able to proudly present it at the Eurobike in the 725 Wh version. BMZ is thus one of the first manufacturers of semi/intube batteries for e-bikes. Even then it was clear that they had hit the "nerve of the bicycle industry" with this battery concept, because the trend was and is quite clear: Away from the rear tube battery, which for some end customers often affects the appearance of the purchased bike and many OEMs negatively affects their bike design / overall aesthetics. As a result, the existing Intube design is increasingly becoming the focus of OEMs and buyers.
NEW BMZ SUBSIDARY ESTABLISHED IN UK
The BMZ Group, a leading manufacturer of cross-industry lithium-ion battery systems in Europe for more than 25 years, is opening a UK sales office in Cambridge. This target market was already a strong focus in the past, as more and more large customers from the UK had requested the innovative battery solutions of the BMZ Group. With the new company, further growth and more extensive local support can be provided.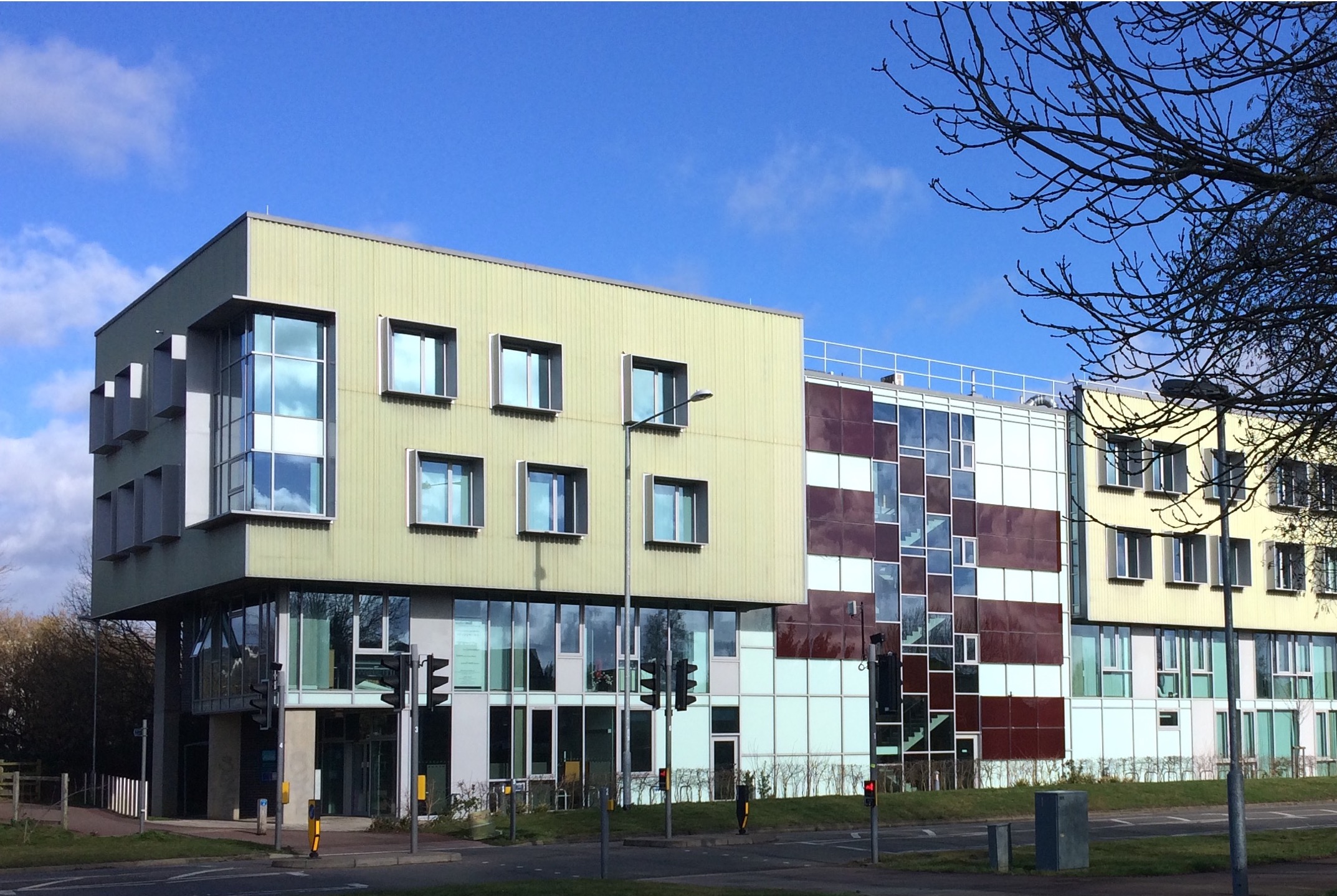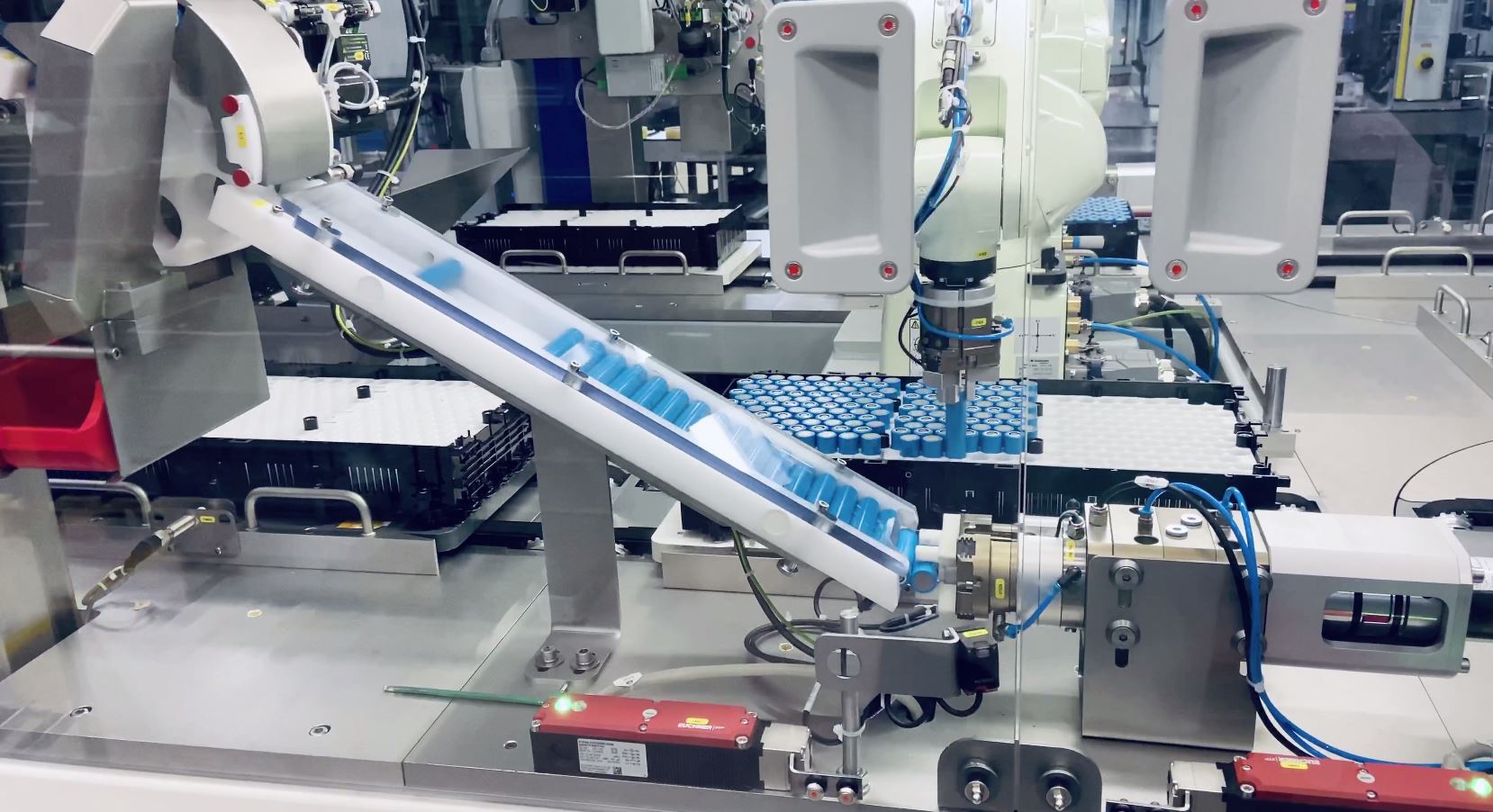 APA GMBH FROM ALZENAU BECAME PART OF THE BMZ GROUP AND WILL DRIVE AUTOMATION IN THE BATTERY SECTOR IN THE FUTURE
At the beginning of the year, the BMZ Group based in Karlstein am Main, innovation driver and leading manufacturer of lithium-ion battery systems, took over APA GmbH Anlagen- und Produktionsmaschinenbau from Alzenau, which had been in self-administration proceedings since the beginning of August. APA had been a system supplier of production equipment, designer and manufacturer of fully and semi-automatic assembly, processing and testing equipment on behalf of customers for many years, but suffered a significant drop in orders due to the effects of the corona pandemic in 2020 and finally filed an application with the Aschaffenburg District Court. Under the umbrella of the BMZ Group, which is strongly positioned in the battery market, automation systems and solutions for use in battery production will be developed in future.
KION BATTERY SYSTEMS STARTS PRODUCTION OF LITHIUM-ION BATTERIES
KION Battery Systems (KBS), a joint venture between intralogistics provider KION GROUP AG and battery manufacturer BMZ Holding GmbH, has started production of lithium-ion batteries for industrial trucks. In the summer of 2019, the two companies announced a strategic partnership and the establishment of their own production facility in Karlstein am Main, where the BMZ Group is headquartered.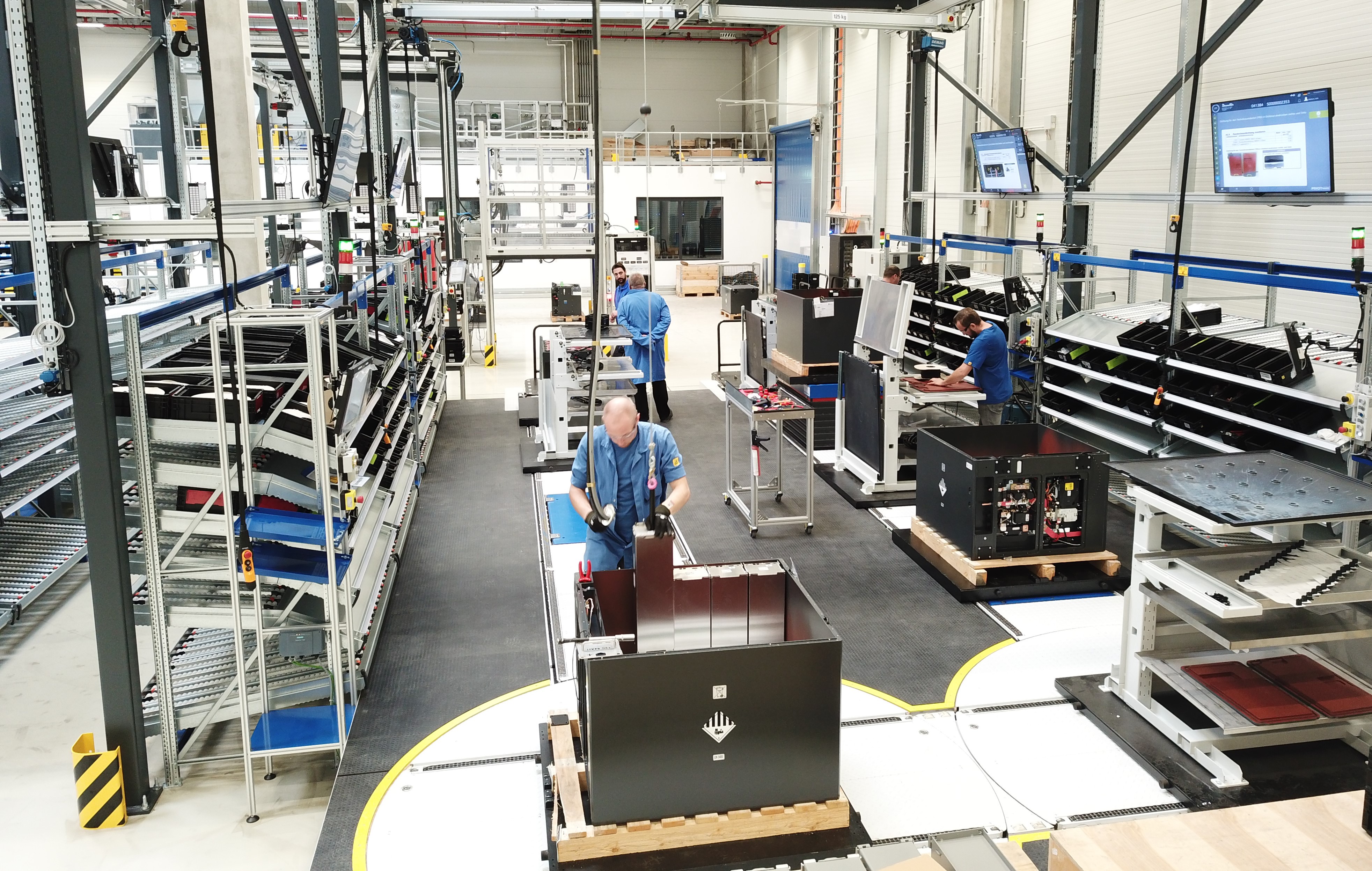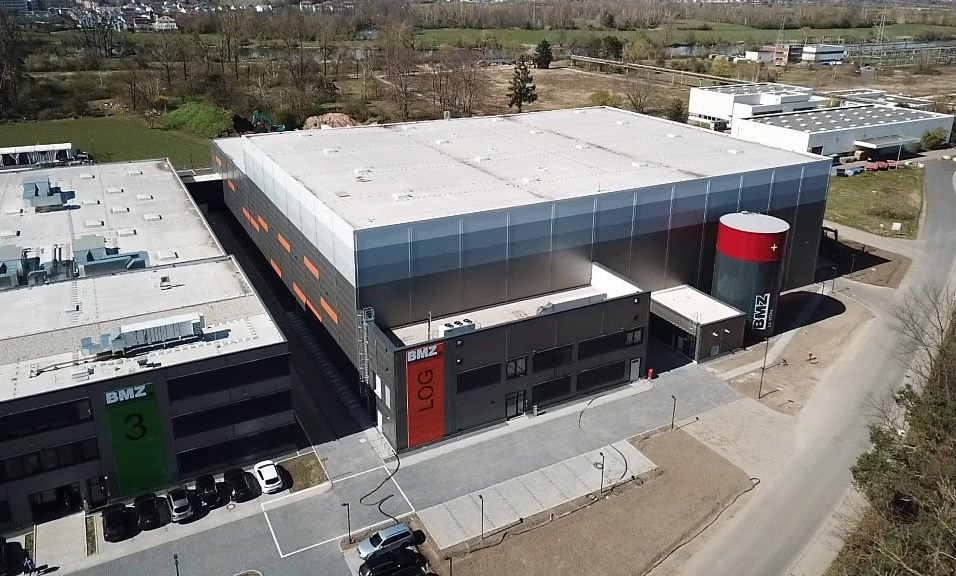 LOGISTICS CENTER "ZECHE GUSTAV" SETS BENCHMARK AS THE MOST INNOVATIVE AND SAFEST LI-ION/DANGEROUS GOODS WAREHOUSE
For more than 25 years, the BMZ Group has been a driver of innovation and a state-of-the-art group of companies producing battery solutions for industry and also for end users. With the construction of the logistics center, a milestone was set in terms of logistical processes, environmental protection and safety for dangerous goods. The 7,000 m² large high-bay warehouse will start operations after a short construction phase.
BMZ LAUNCHES INNOVATIVE HIGH-VOLTAGE SYSTEM
The BMZ Group, a leading manufacturer of cross-sector lithium-ion battery systems in Europe for more than 25 years, is starting the delivery of HYPERION home storage systems and is completing its product range in the "Green Energy" area with the innovative high-voltage home storage system - a modular, expandable system for the residential market on a 300 volt basis.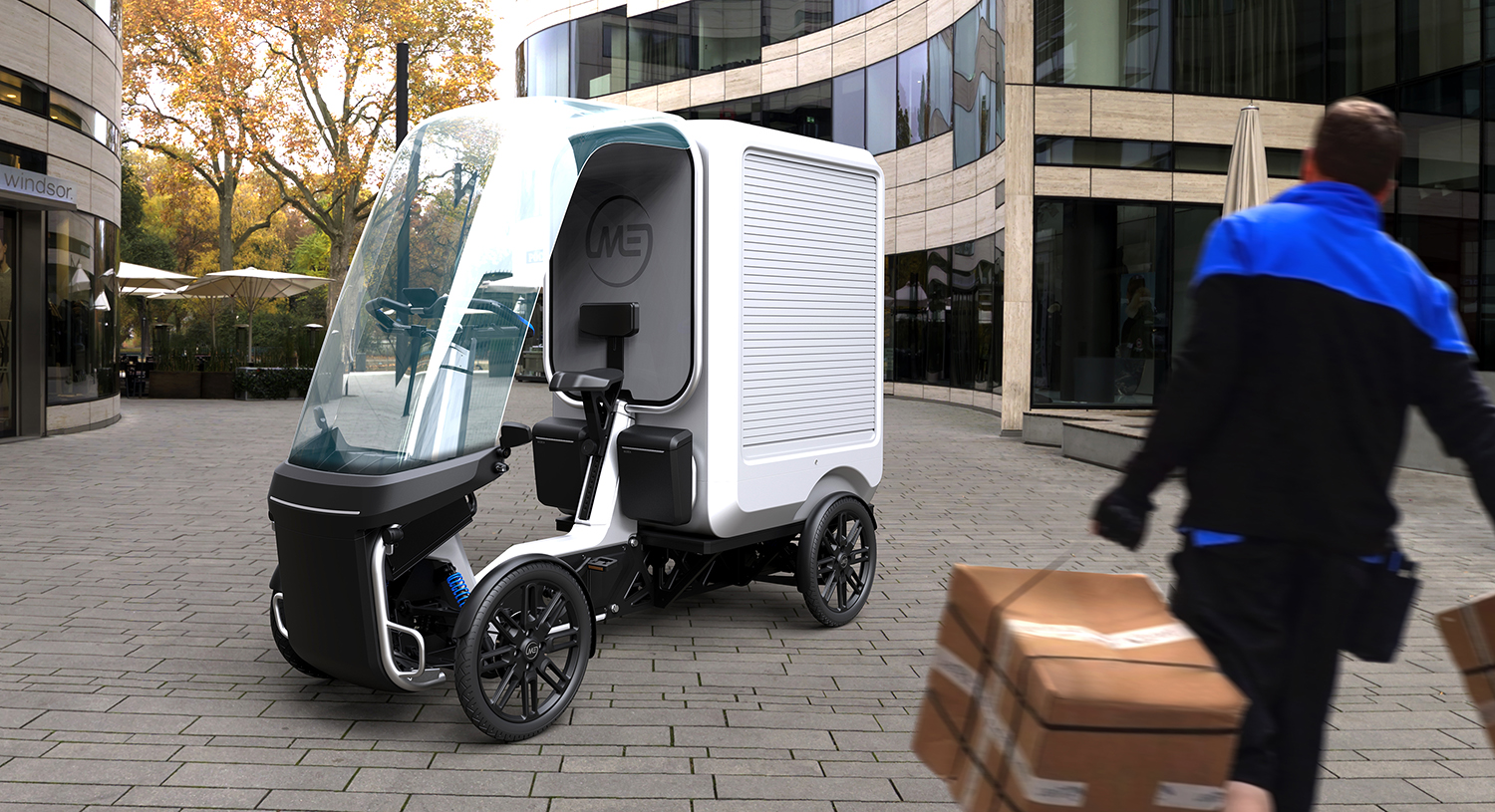 BMZ REDEFINES "PERFORMANCE" AND TAKES E-BIKE PERFORMANCE TO A NEW LEVEL WITH MORDERN TECHNOLOGY
As a global innovation driver in the battery industry and an open system provider in the e-bike market, the BMZ Group is presenting the new performance benchmark. With the BMZ V10 Intube, the engineers at the BMZ development forge have succeeded in bringing a 725Wh integral lithium-ion battery with a stylish look to series production. The currently highest capacity is accommodated in the smallest installation space - so the BMZ V10 Intube has the best power-to-weight ratio in the global market comparison with 30% more range.
SOLIDARITY IN FOCUS: LIGHT + BUILDING DELAYED DUE TO CORONAVIRUS, WILL TAKE PLACE AT THE SAME TIME AS THE 2020 BATTERY EXPERTS FORUM
The most important expert forum for the battery industry will take place at the same time as Light + Building, the world's leading trade fair for light and building technology, from 09/28-10/01/2020 in the Congress Center and Hall 6.0 on the grounds of the Messe Frankfurt. Over the years, the Battery Experts Forum has become the core event for the entire industry, and has grown its exhibition area in size due to high demand. Over 5,000 attendees are expected, as well as almost 200 international exhibitors.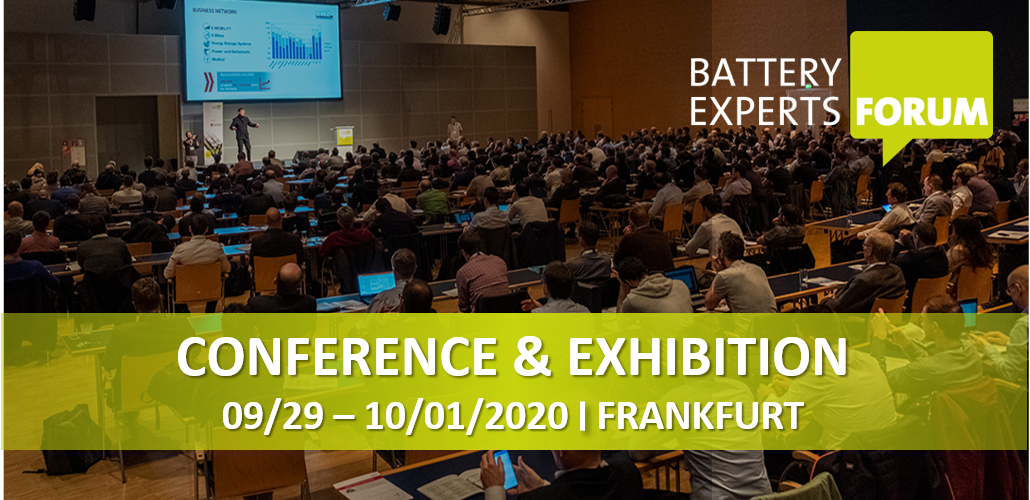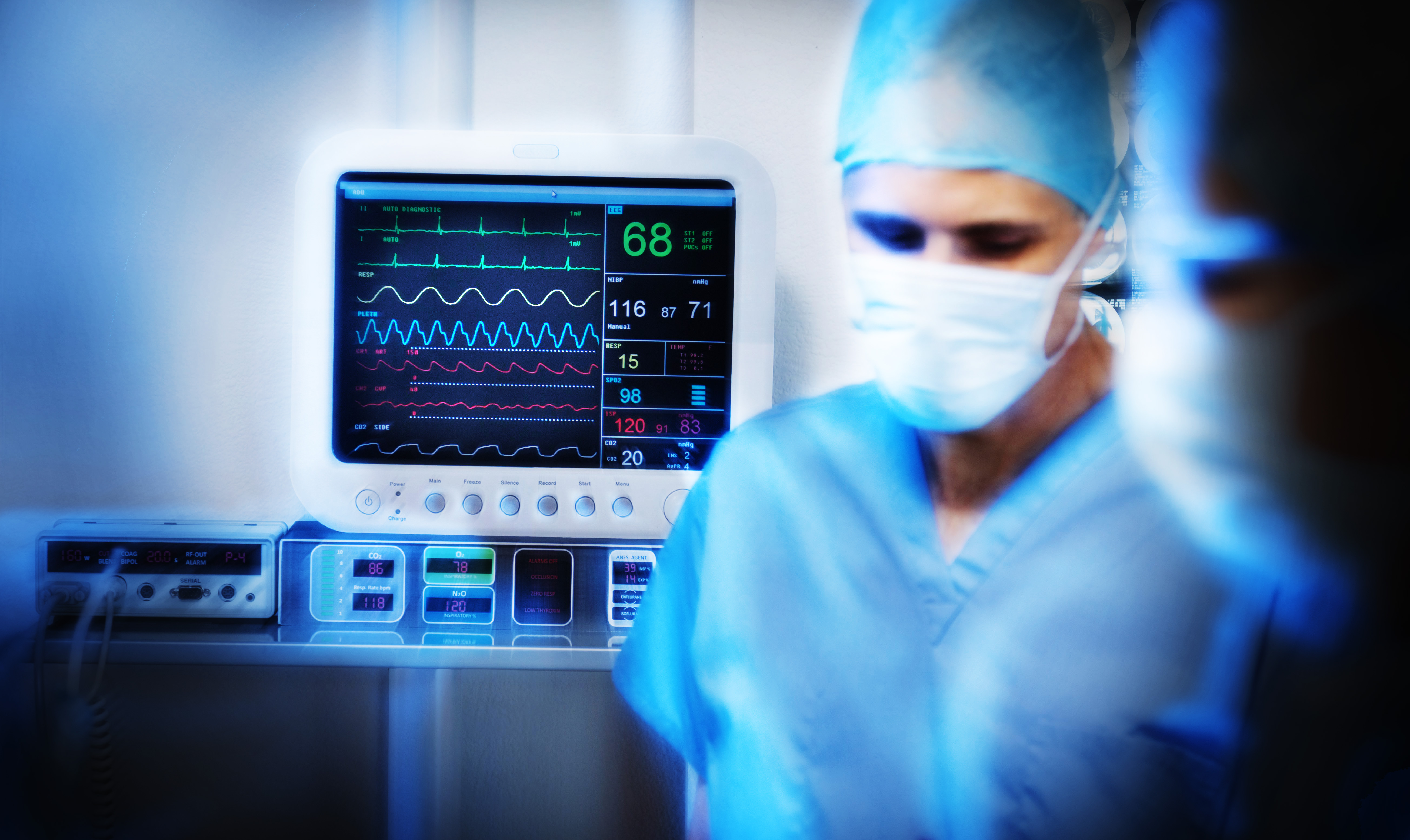 BMZ GROUP PRODUCES LI-ION BATTERIES FOR MEDICAL TECHNOLOGY - EXPLICIT MORE DEMAND FOR MEDICAL VENTILATORS TO FIGHT AGAINST CORONA
The BMZ Group, a major player on the battery market for over 25 years, is converting its production to accelerate its focus on Li-ion batteries for a wide variety of medical applications. Customers producing ventilators, in particular, have asked the company for its solidarity and support. In some cases, the volume of inquiries has risen by 50%.
BMZ SUBSIDIARY POLAND REPORTS SUCCESSFUL BUSINESS YEAR 2019
BMZ Poland, second largest production site of the international BMZ Group doubles production area and reports 10% sales growth and thereby record results for the business year 2019. The past year 2019 led to a very positive result at the Polish subsidiary BMZ Poland, particularly in terms of operating profit growth. The economic situation has become more volatile, while global growth has slowed noticeably. Despite an increasingly difficult market environment, BMZ Poland remains on its course.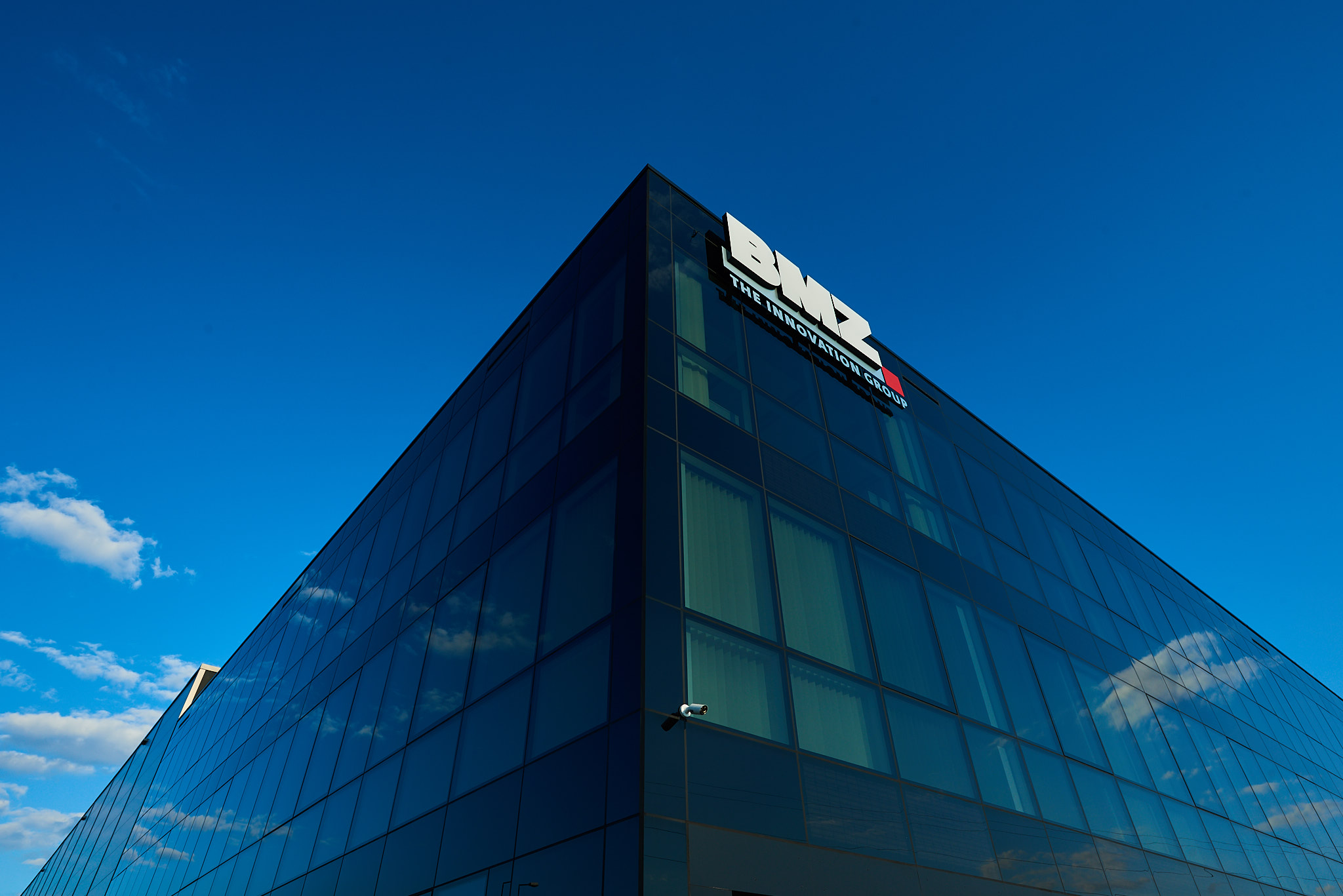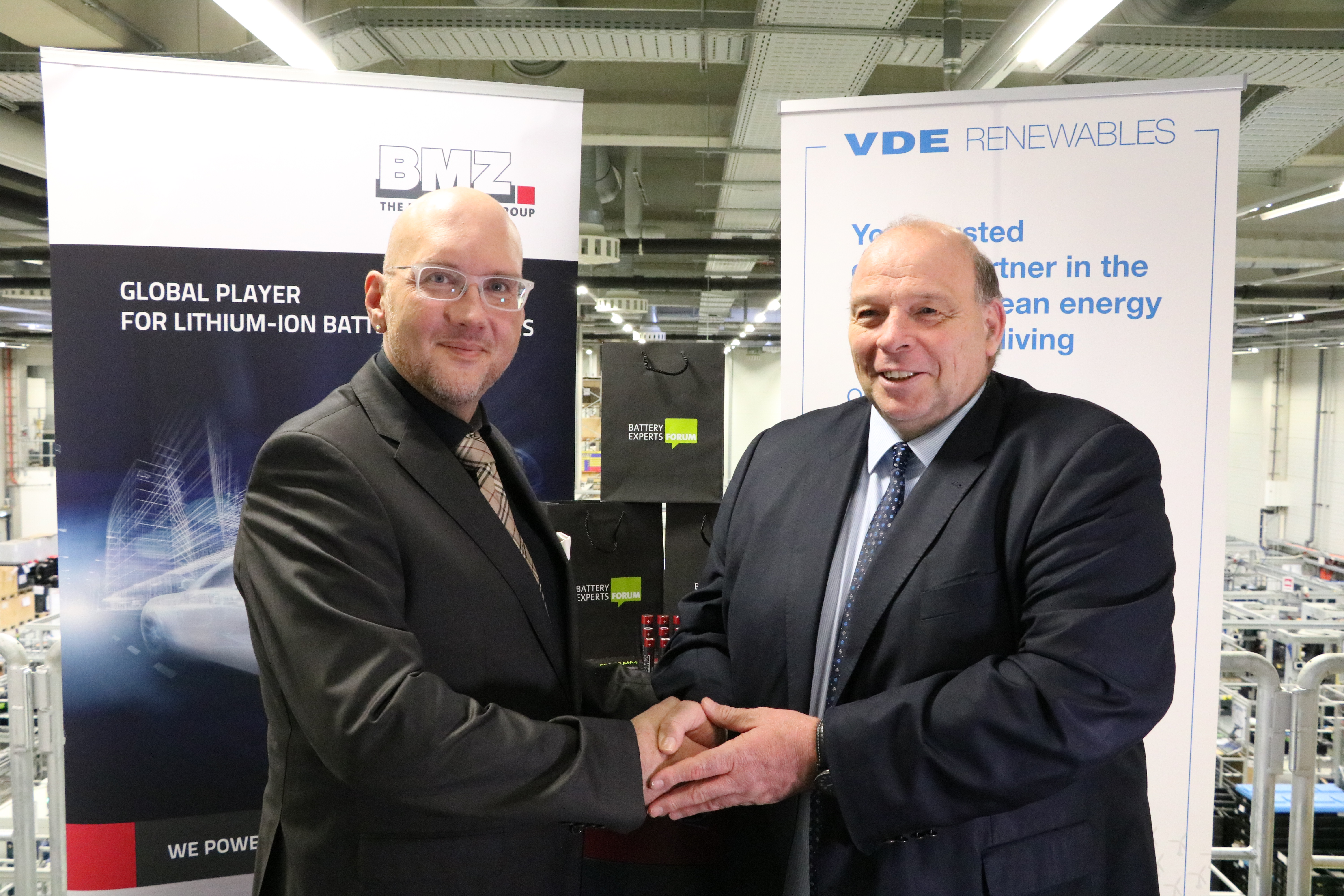 BMZ GROUP AND VDE SIGN STRATEGIC PARTNERSHIP IN THE FIELD OF BATTERY TECHNOLOGY
The BMZ Group and VDE Renewables GmbH are signing a strategic partnership to promote a European network platform dealing with battery technology. The aim is to promote and strengthen international exchange within the industry. The internationally well-established Battery Experts Forum - organised by the BMZ Group - will serve as a platform for jointly advancing the issues surrounding electrification in the future.
BMZ, HORIBA MIRA AND ZIEHL-ABEGG COLLABORATE TO DRIVE ELECTRIFICATION OF EUROPE'S BUSES
In a major step forward in the electrification of Europe's public transport networks, BMZ, HORIBA MIRA and ZIEHL-ABEGG have teamed up to offer a unique turnkey service for converting existing bus fleets to e-Buses. As part of its environmental policy to reduce CO2 emissions from public vehicles, the EU has released a new vehicle directive that mandates the percentage of buses that must be emission-free by 2025 and 2030.

V10 INTUBE - POWERFUL BATTERY REVOLUTION "MADE IN GERMANY"
The BMZ Group underlines its leading role as a global innovation driver in the battery industry. Task was to bring even greater capacity in e-bike batteries under minimal design room volume. There is talk of a 725Wh integral battery, which is housed in the smallest space in the world in comparison. Never before has a manufacturer managed to accommodate this achievement in such a compact yet stylish design. A quantum leap in the e-bikes and development basis for the next generations.
BATTERY SOLUTIONS FOR FINNISH HIGH-TECH START-UP IN THE E-BIKE DRIVE SYSTEMS SECTOR
The BMZ Group, leading manufacturer of manufacturer-independent E-bike Li-ion batteries is now launching a cooperation with Finnish start-up REVONTE. The company was founded in 2018 by Antero Jalkanen, and manufactures a new E-bike drive system with integrated continuously variable drive. The BMZ Group, which has specialised in manufacturing batteries for a wide range of industries and applications for 25 years, has also been a high-performing supplier and developer of Li-ion batteries for E-bikes for around 8 years. In addition, the BMZ Group also combines components with drive systems, ensuring smooth service from our in-house service centre, which can inspect, maintain and repair almost all manufacturers' systems thanks to our highly trained technicians. BMZ has developed a battery solution exclusively for REVONTE, and is handling customer service for the company. In addition, this strategic cooperation will help the company better cover the core European market and ensure a presence on site.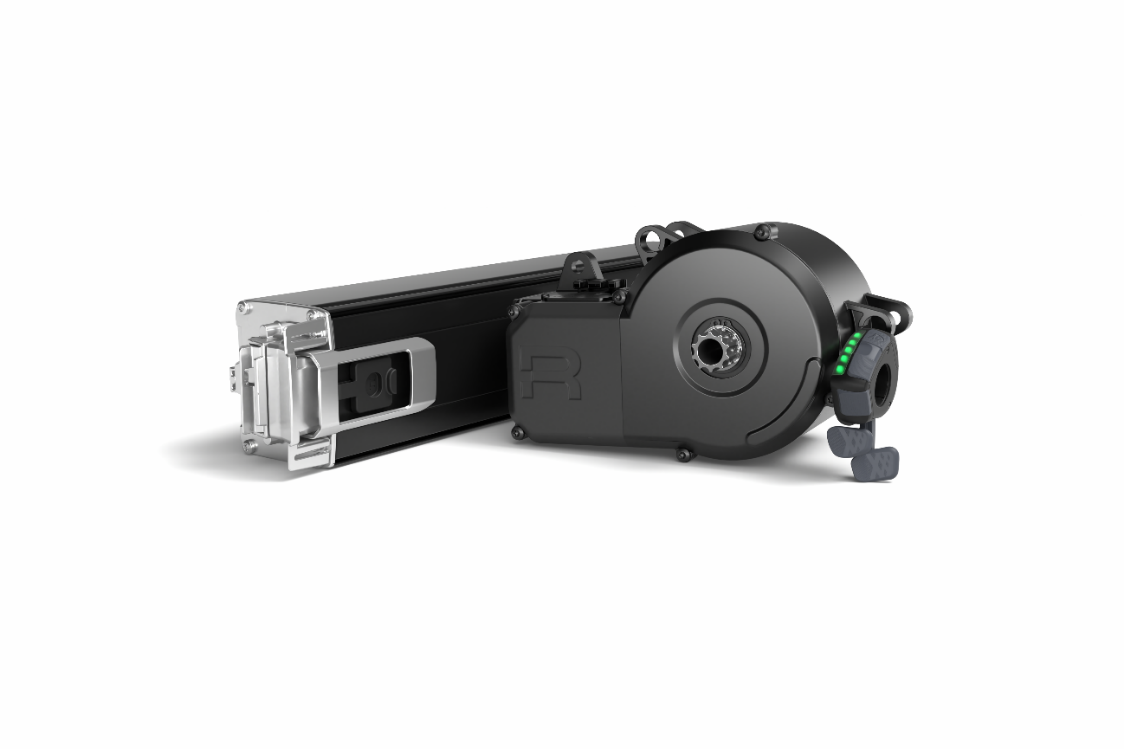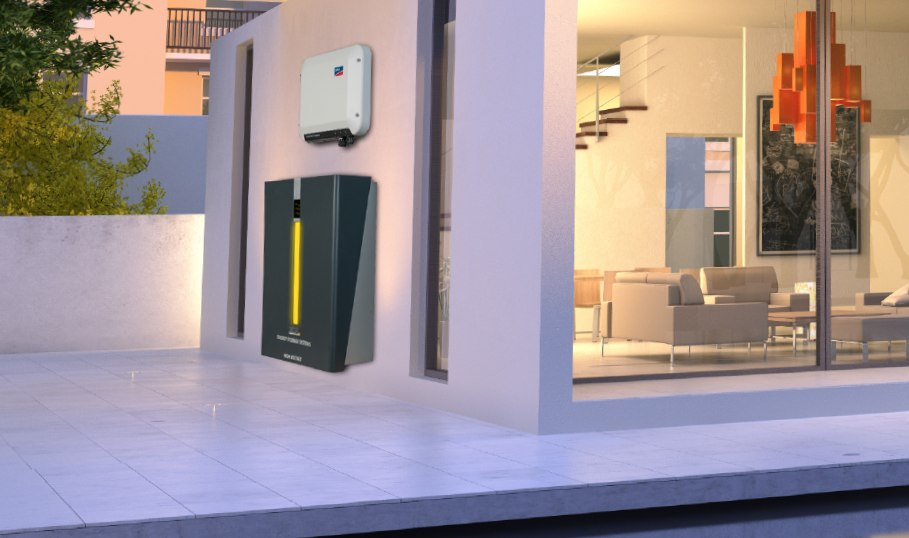 BMZ GROUP AND ACEON ENTER INTENSIVE PARTNERSHIP FOR ESS DEVICES IN THE UK
The BMZ Group, leading manufacturer of lithium-ion battery systems in Europe, is expanding its activities in the UK energy storage market. For this purpose, a very experienced partner has been gained with the AceOn Group, a dynamic organization based in Telford UK, which specializes in the research, development and manufacture of intelligent battery systems and solar products. Both companies have many years of experience in the battery business, which is also necessary for further growth in the energy storage sector.
BMZ HOLDING AND KION GROUP FOUND JOINT VENTURE FOR LITHIUM ION BATTERIES
BMZ Holding GmbH takes another major step forward on its growth and innovation path. The European leading manufacturer of lithium ion battery systems will join forces with KION GROUP AG, leading global provider of intralogistics solutions to form a joint venture under the name of KION Battery Systems GmbH. This joint venture will manufacture lithium-ion batteries for industrial trucks in the EMEA region. The two companies now signed an agreement to this effect. BMZ Holding GmbH and KION GROUP AG will each hold a 50 percent stake in the joint venture (JV). The objective of the JV is to broaden the lithium-ion product offering and to increase production capacity to best serve the rapidly growing demand for lithium-ion battery systems in the intralogistics market.